CUSTOMER SUCCESS STORY
Piccola
"The great thing about FoodNotify is that it's so simple and no big explanation is needed for the team."
Davide Giglio, Managing director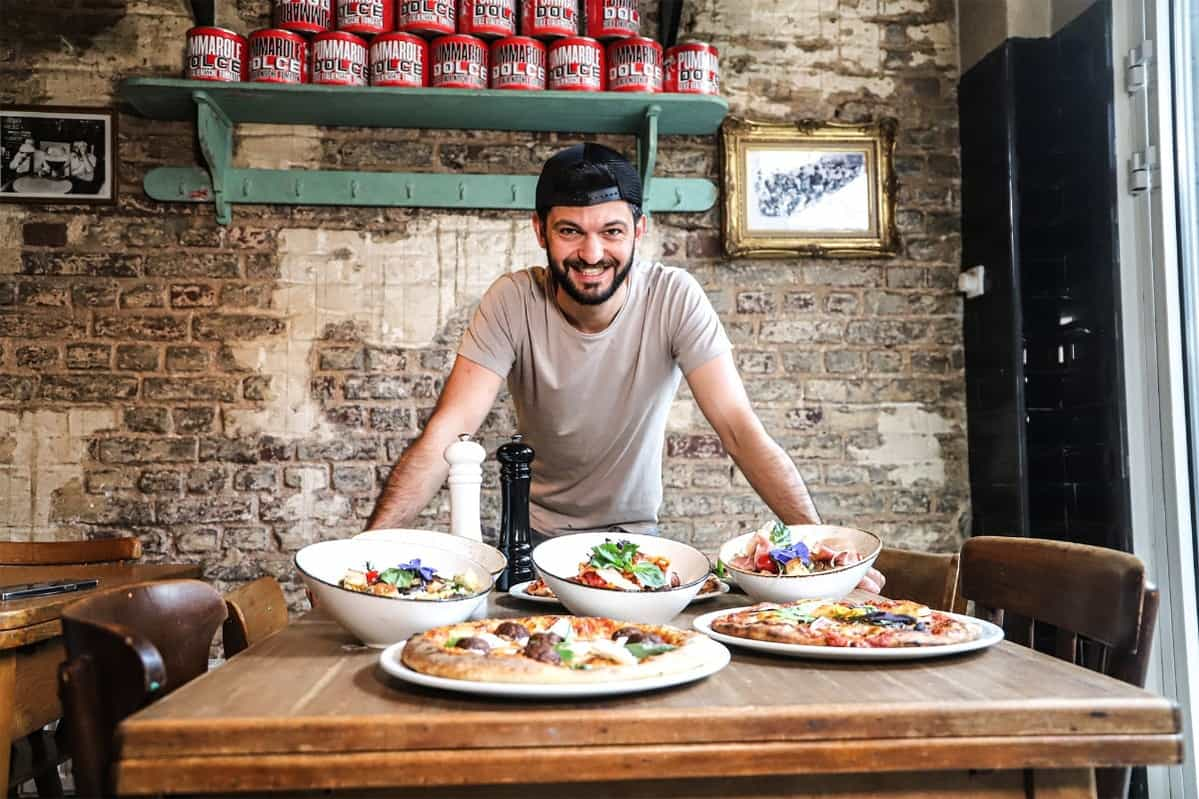 ---

The company
Piccola is an Italian restaurant with 6 locations in Cologne, Germany. Since 1991, the family-run business has been spoiling its guests with classic high-quality Italian cuisine.
Further information
Davide Giglio has taken over the second generation of Piccola and developed it into a modern gastronomy concept.
Piccola uses
Traditional Cuisine and Showcase for Digitalization at the Same Time
Anyone who has ever worked in the restaurant business knows that no two days are the same. There are constantly new challenges to master. Especially in management, tasks from different areas come together. "Hospitality is one of those industries where you have a little bit of each area," Davide Giglio, the managing director of the family-run business Piccola, is sure of this. So his daily routine includes not only the classic tasks of a managing director, but also other areas such as accounting, controlling or procurement. To improve thier organization, Davide and his team dedicate themselves to a different task area every day. For example, they have Controlling Tuesday, Marketing Wednesday or ERP Thursday.
Despite this breakdown, it's not always easy to keep track of everything – especially when it comes to merchandise-related processes. The Piccola team needed a simple tool that would give them control in this area. The team chose FoodNotify, a digitally connected ERP system for restaurants, hotels and catering businesses.
I'm glad I chose FoodNotify because, in the end, this step-by-step implementation makes our lives easier all the time. And that's essential for me.
Lack of overview is a recipe for disaster
Davide grew up in the restaurant business and has therefore been involved in every aspect of the hospitality business from an early age. From washing plates, to preparing the food, to serving it – the current managing director of Piccola has experienced all possible areas of responsibility. He is all too familiar with the main challenges of the hospitality business. One challenge that has emerged repeatedly in the Piccola team, has been to maintain an overview and control of all operational processes. First and foremost, it was a matter of ordering in an organized manner through one single system. The responsible employees worked with different tools to place orders. "Some used fax forms, some sent emails, and others kept an Excel list, which, ultimately, led to a huge mess," Davide explains.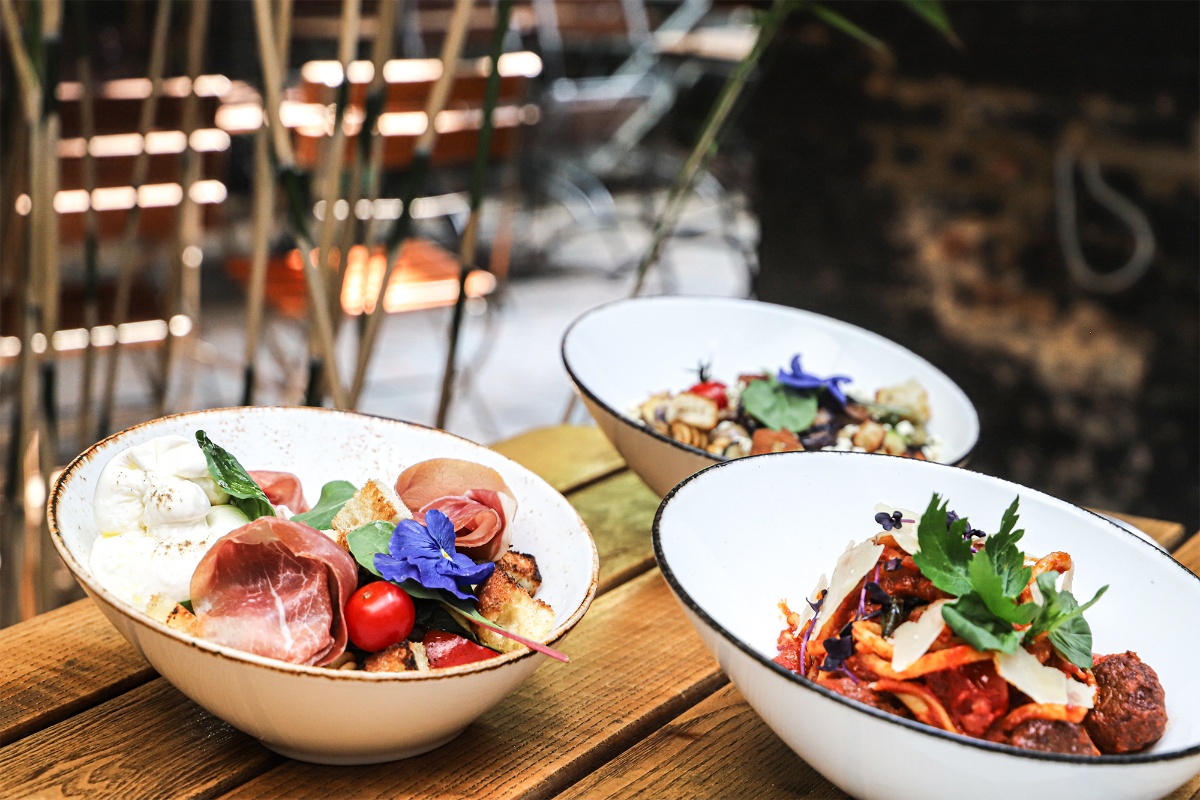 In addition to the ordering process, the lack of an overview in ERP also presented a problem. The biggest challenge in this area was to keep track of all incoming goods. For example, the goods must be compared with the delivery bill on the respective delivery days. However, it is not possible to precisely control whether this task is actually completed.
The path to FoodNotify
To overcome these problems, Piccola's managing director looked for a system designed for the specific needs of the hospitality industry. After trying various solutions and still not finding the right one, he stumbled across FoodNotify at the Internorga Trade Fair, a few years ago. He met Thomas Primus, CEO and co-founder of FoodNotify, and exchanged ideas with him about Piccola's challenges.
Ever since, the Piccola team has relied on the digitally connected FoodNotify platform to support its operational processes. The restaurant business uses FoodNotify to simplify and optimize its ordering processes as well as recipe management. Implementation of the ERP module is currently underway. As a result, Davide and his team hope it will make inventory easier, provide a better overview of stock levels, and give them more control over all goods-related processes.
Whether I order from Amazon or FoodNotify makes no difference – it's the same for me.
Flexible, simple and expert
What Davide appreciates most, is the flexibility and freedom he gets from using FoodNotify. For him and his employees, it's an easy-to-use system that provides a clear overview. By automating their processes, they've noticed an increase of time saved. For example, Piccola saves about two hours a week when it comes to the ordering process.
Davide was not only convinced by the system itself, but also by the mentality and mindset of the FoodNotify team. "Thomas and the other contact people at FoodNotify are always open to feedback," Davide says, adding, "If I need something, they take care of it. There is always this direct line available."
High demand of specialists
As Piccola is an innovative and flexible restaurant business, Davide has looked for digital tools in other areas to make the day-to-day work easier for him and his team. For example, Davide uses billbox for credit management, E2N for planning and managing his staff, and sell&pick for controlling. Together with FoodNotify, Piccola has a selection of different digital tools, each of which optimizes different operational processes. For Davide, this is the perfect combination, as each system is specialized. He compares this to the medical sector: "If I have a certain health problem, I go to the doctor in charge and not to a general practitioner. And the same is true for the problem areas in my business."
According to Davide, it is not only an advantage that these are four specialists in the respective field, but that they also work together. These systems form a state-of-the-art project known as Cosmo Burger. Together, they pursue the goal of demonstrating the advantages and possibilities of digitalization in the restaurant industry.
"By digitalizing with FoodNotify and the other Cosmo Burger partners, we hope that all our processes will have a clean workflow in the future," says Davide. Flexibility, simplicity, and expertise all contribute to Piccola gaining more control and visibility over its operational processes.
More customer success stories you might like
RESTAURANT
Owner Miguel Bernis talks about the dream of his own restaurant, the benefits of digitalization in the restaurant business, and how it gives him more time for his customers.
RESTAURANT
With FoodNotify, POKÉ YOU simplifies recipe management and keeps staff and guests happy.
RESTAURANT CHAIN
The restaurant and motel chain combines american tradition with digitalization. Thanks to FoodNotify, Road Stop succeeds in simplifying operational processes and creating transparency.
Ready to write your own success story?
Contact our team now and get to know FoodNotify in a free demo.