CUSTOMER STORY
Rauschenberger Eventcatering
"FoodNotify, unlike other systems, offers a modern and intuitive user interface. The system is truly self-explanatory and easy to use."
Daniel Anselment, Authorized Signatory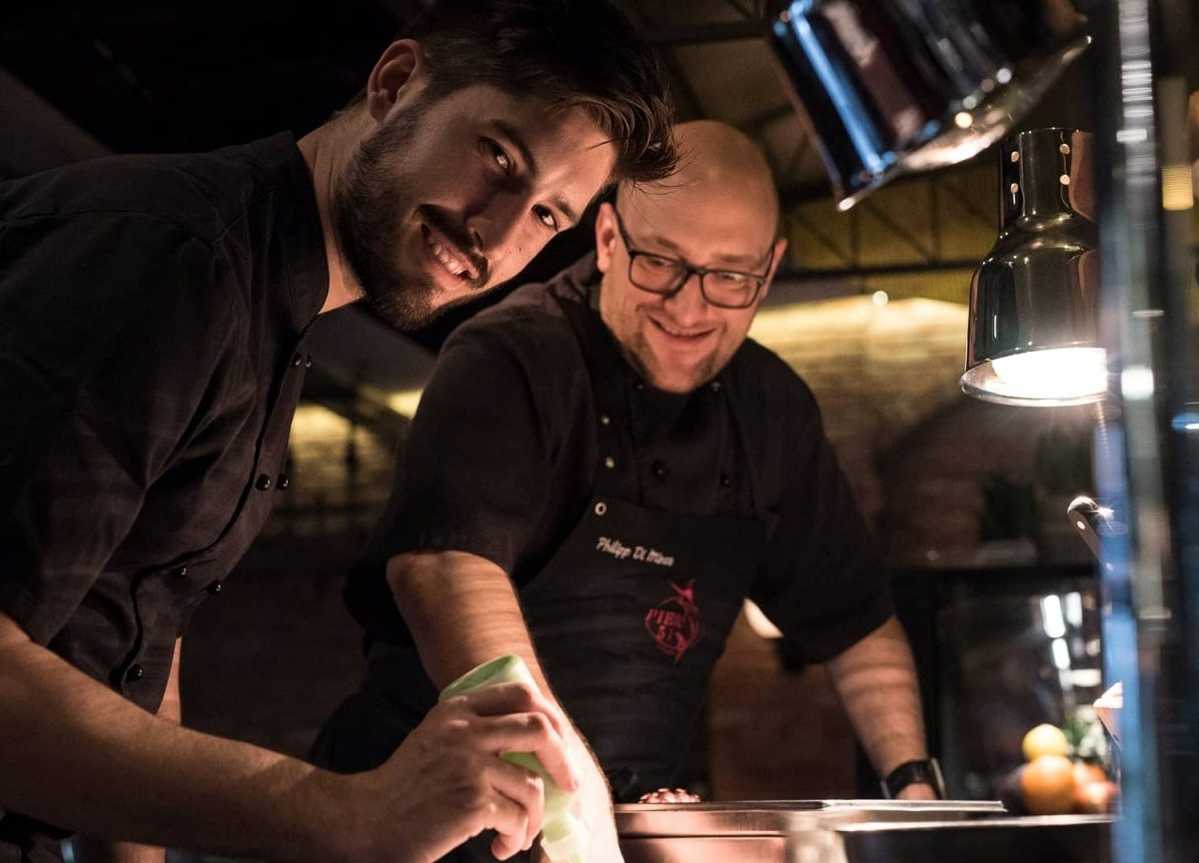 ---

The company
The Rauschenberger Gastronomy Group is one of the leading German companies in the fine-dining gastronomy and event catering sector.
Further information
Daniel Anselment, member of the management board, explains how they came to work with FoodNotify and how it has optimized their process operations.
Rauschenberger uses
Efficient Processes: Rauschenberger Eventcatering Relies on FoodNotify Catering
If you are a caterer for events with up to 10,000 people, you have to be able to rely on perfectly coordinated processes. The Rauschenberger Gastronomy Group and FoodNotify have jointly developed a catering module that greatly simplifies quantity calculation and buffet selection, using modern digital technology.
The Rauschenberger Gastronomy Group, based in Fellbach in the German state Baden-Württemberg, is one of the largest companies in Germany in the fine-dining gastronomy and event catering sector. In addition to 3 restaurants in Stuttgart and 5 operations in the congress catering sector, event catering is the company's core business with around 1000 events a year. With 300 permanent employees and around 450 part-time employees, Rauschenberger's focus is on corporate events and business events and offers a wide range of products for these. Events with up to 10,000 people can be managed completely by the company's own staff and equipment, and therefore sets high standards in the field.
750
Rauschenberger
employees
10,000
Guests at the
biggest events
Anyone who plans and implements projects of such dimensions must be able to rely on efficient process flows. Rauschenberger is increasingly relying on digital solutions and is currently introducing the new FoodNotify catering module, which is part of the FoodNotify ERP system. The module was specially developed for Rauschenberger and will soon be available to other customers.
Daniel Anselment, Authorized Signatory and member of the management board at Rauschenberger, shares his thoughts on how this exciting collaboration came about in our interview.
Why did you look for a new software and how have you modeled your processes up to now?
We currently still work in a very old-fashioned way, with Excel spreadsheets and Word documents. A few years ago, we asked ourselves how we wanted to work in the future and how we wanted to make ourselves ready for the future. We decided on a software solution and it failed, or rather, we couldn't really get the software to work. There aren't many systems for caterers on the market, and the ones that do exist, from our point of view, work with outdated technology. They require a server, have a complicated user interface, and don't offer Cloud capabilities. It was clear: We want to work cloud-based, location-independent, browser-independent and with any device.
How did the collaboration with FoodNotify come about?
I got to know Thomas Primus via LinkedIn and then met him at a trade fair in Hamburg. I liked FoodNotify as an ERP system extremely well; the interface, the simple operation. It is fun to work with it. Then we approached him directly, explaining that we were looking for an application software to handle catering, and we decided to build a solution together.
What exactly does this mean?
We hosted in-house workshops and talked about our process cycles and what the perfect solution would need to look like for us. The FoodNotify team then used this information to build a software that was ideal for our process workflow. It's impressive how quickly the FoodNotify team implements things. Even now in the implementation phase, we keep coming up with new ideas, and we're always listened to.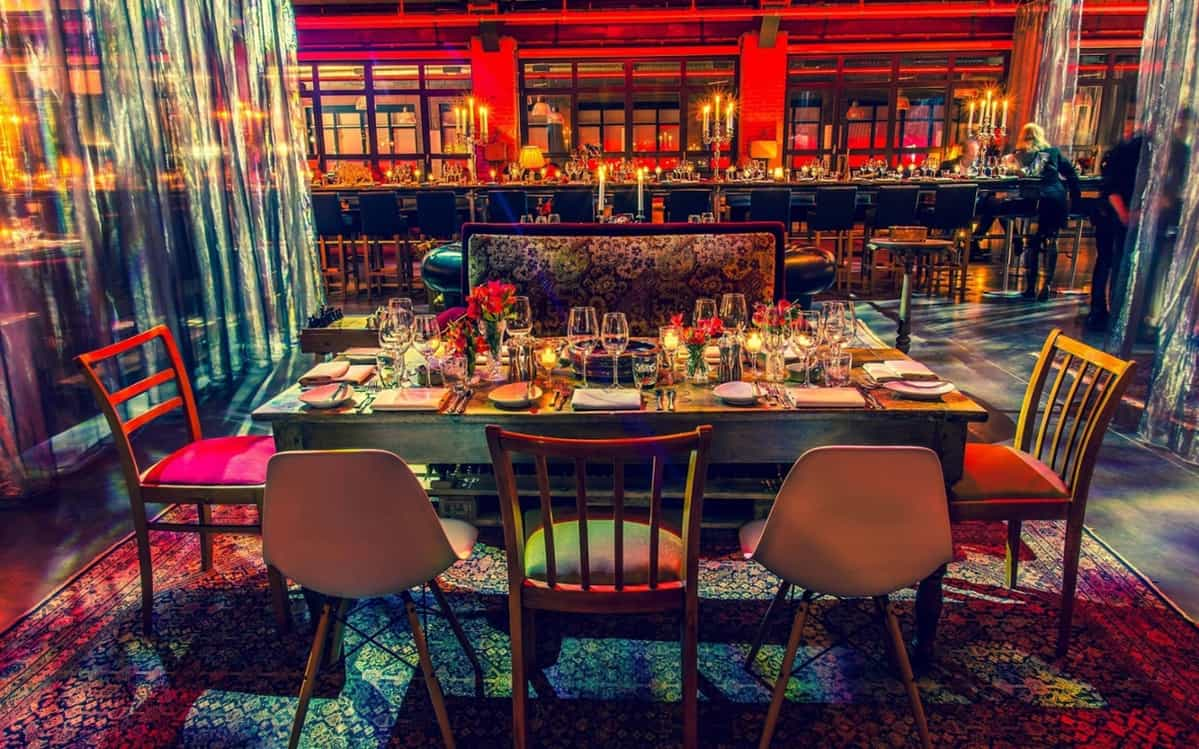 Can you give concrete examples of how FoodNotify makes work easier?
A complex issue for us is the buffet selection. We offer our customers a very high level of personalization here. Previously, if we wanted to change something in the offer, for example, if the customer made an additional request, we had to recalculate everything and create a new recipe. We had to change the data in the Excel and Word templates and the whole process became very complicated. With FoodNotify Catering, all of these steps are reduced down to one click. I can swap out components and the system immediately tells me what my cost of goods sold looks like. Based on that information, I can then easily adjust the selling price.
Another example is quantity calculation. This can be the most difficult hurdle to overcome in event catering. If a tray is empty, for example, there is no on-site cold storage room, from which you can simply fetch the goods. Therefore, planning as precisely as possible in advance is extremely important, so the quantity calculation must therefore also be perfect. Moreover, you want to avoid throwing away too much food. And since we currently don't have a system that supports quantity calculation, everything has to be recalculated for every event. Currently, we don't have a database from which I can draw a learning curve. With FoodNotify, it will be different. For example, once we've handled 100 weddings, we use the system to see what was made and how much came back. That's one of the biggest benefits we'll have with FoodNotify. We can then accurately predict how much will be needed at a wedding. We can't currently generate this comprehensive database with Word and Excel, let alone evaluate it and draw conclusions for the future.
With FoodNotify, we can also map other processes, such as warehouse management and product ordering and also integrate a weather service. This is important for the calculation of beverages, for example. If I know it's going to be 30 degrees at an event, I increase the amount of beer I have to take with me. These are all learning curves and algorithms that we can then incorporate into the system, which makes our work and planning much easier.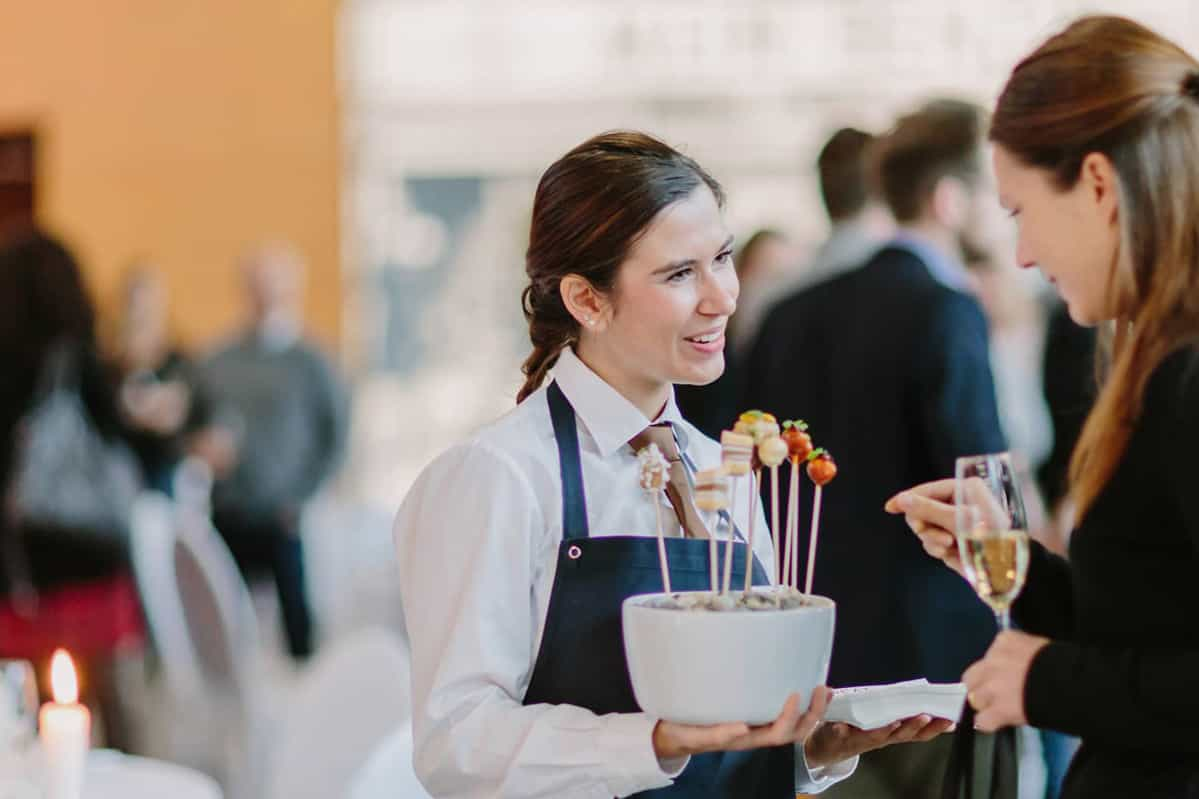 How are you coming along with setting up and testing FoodNotify?
Currently, data such as recipes are being entered into the system, which will subsequently be used to optimize operations. We're setting up the system now, but the first test runs are working wonderfully. The collaboration with FoodNotify is excellent, the programming team is incredibly fast. And the feedback from our employees is also extremely positive. I get a call or a message almost every day praising the simplicity and clarity of FoodNotify.
As hard as COVID-19 is hitting us and the entire foodservice sector, we are trying to make the most of it and devote all our time into implementing the new system, so that we are ready for the post-covid period. Once we resume operations, FoodNotify will be our leading system to work with.
How important is digitalization in a business like Rauschenberger?
In my opinion, digitalization is very important. Solutions like FoodNotify greatly support us in our work. It is important that the system adapts to our processes and not the other way around. Over the yeas, we have been developing our processes and they work perfectly for us. So we were looking for a solution that is workflow oriented and adapts to our processes. With FoodNotify Catering, that's a given. We went through the processes and workflows together with FoodNotify and based on that, we developed a prototype that not only supports us, but also many other colleagues in the industry.
In addition, there is the usability – the employees must be able to gladly and efficiently work with it. FoodNotify, unlike other systems, offers a modern and intuitive user interface that anyone can use with a smartphone or tablet. The system is truly self-explanatory and easy to use.
What do you expect of FoodNotify Catering when the solution is in full operation?
FoodNotify will be our central system with all of its interfaces linked to other systems, such as logistics, invoices, and the POS system. Processes will be further optimized and cost calculation will become easier and more accurate. In addition, we will save ourselves from lot of unnecessary paperwork. Every employee can simply view the required data in the system, via smartphone or tablet and enter new data directly if necessary. This way, we are always up to date and can draw conclusions in real time. With FoodNotify, we are perfectly positioned for the future.
More customer stories you might like
RESTAURANT CHAIN
Peter Pane creates magically delicious burgers at its 47 locations in Germany and Austria. Find out here how the company optimally introduced FoodNotify to simplify work processes.
DELIVERY SERVICE
How Vienna's first vegetarian delivery service speeds up internal processes with FoodNotify.
HOTEL
With 29 hotels, Austria Trend Hotels is one of the largest hotel chains in Austria. FoodNotify helps them gain more overview and control.
Ready to write your own success story?
Contact our team now and get to know FoodNotify in a free demo.