RECIPES
Developed for boundless growth
Easily manage, label, and calculate your recipes for multiple locations. Turn them into eye-catching menus and weekly cards and delight your guests.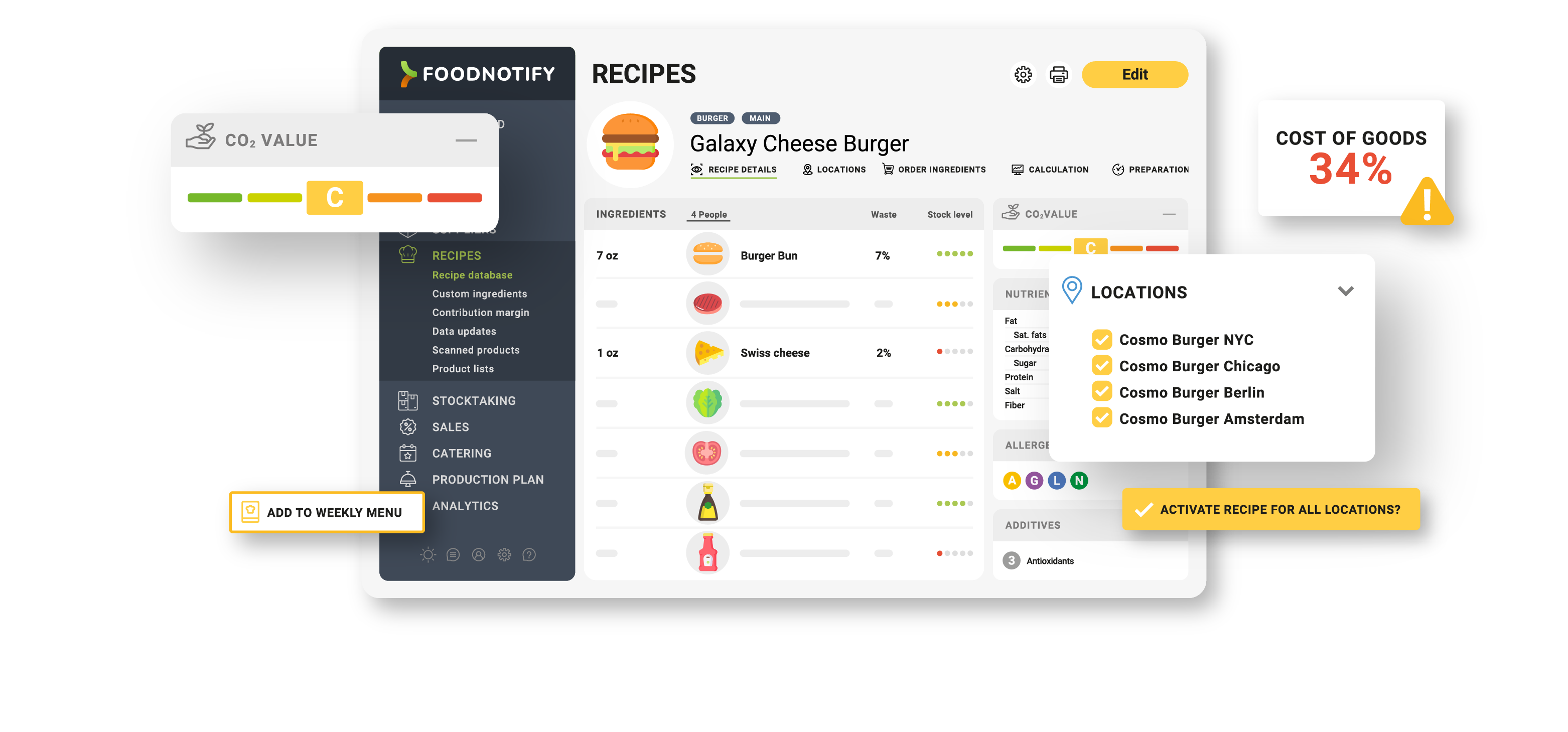 Central system
Manage your recipes easily and digitally. Thanks to standardized processes and preparation steps, you can rely on the same high quality of your recipes for all locations.
Automatic calculation
The connection to the Procurement module allows you to automatically receive updated cost of goods for your recipes. If they exceed your limits, you will be alerted via notification.
From allergens to CO2
Every recipe you create automatically contains up-to-date product data: from prices, to quantities, to FIC labeling. Sustainability isn't left out either: The carbon emissions of your recipes are calculated automatically.
Delight your guests
Create beautifully designed menus and weekly menus from your recipes. The prices and necessary FIC data are automatically added from your recipe database.
HOW FOODNOTIFY SUPPORTS BUSINESSES
Real challenges require real solutions

COMPANY
As the first vegetarian delivery service in Vienna, Austria, RITA bringt's daily prepares healthy meals and delivers them to customers by bike.
CHALLENGE
The company was looking for a software to store and manage its recipes digitally.
SOLUTION
Thanks to FoodNotify's recipe management system, RITA bringt's has a first-class recipe database and receives optimized cost of goods.

COMPANY
With over 70 locations, Enchilada Gruppe is one of the largest hospitality companies in Germany and offers numerous culinary concepts.
CHALLENGE
The company wanted to optimize the processes regarding recipe management and to set standards for all operations.


SOLUTION
Enchilada Gruppe can now create recipes more quickly and easily and benefits from standardized recipe information for each location.
IT'S DEMO TIME
Ready to see our Recipes module in action?
In a free demo our team will guide you through our recipe management solution and show you how your business can benefit from its features.
What makes FoodNotify different from other recipe management systems?

Data quality
With the connection to the Procurement module, you always receive up-to-date data on the products your order, such as FIC, nutritional values, prices and more.

Versatility
Developed for the special requirements of the hospitality industry, our recipe management solution includes numerous features: Order directly from the recipe, specify production losses, translate recipes, specify preparation steps with pictures, and many more.

Calculation
With FoodNotify you keep track of all the cost of goods in your recipes. If the number changes, you will be alerted in time via notification.

Sustainability
In the Recipes module you get information about the carbon footprint of individual products of your recipes.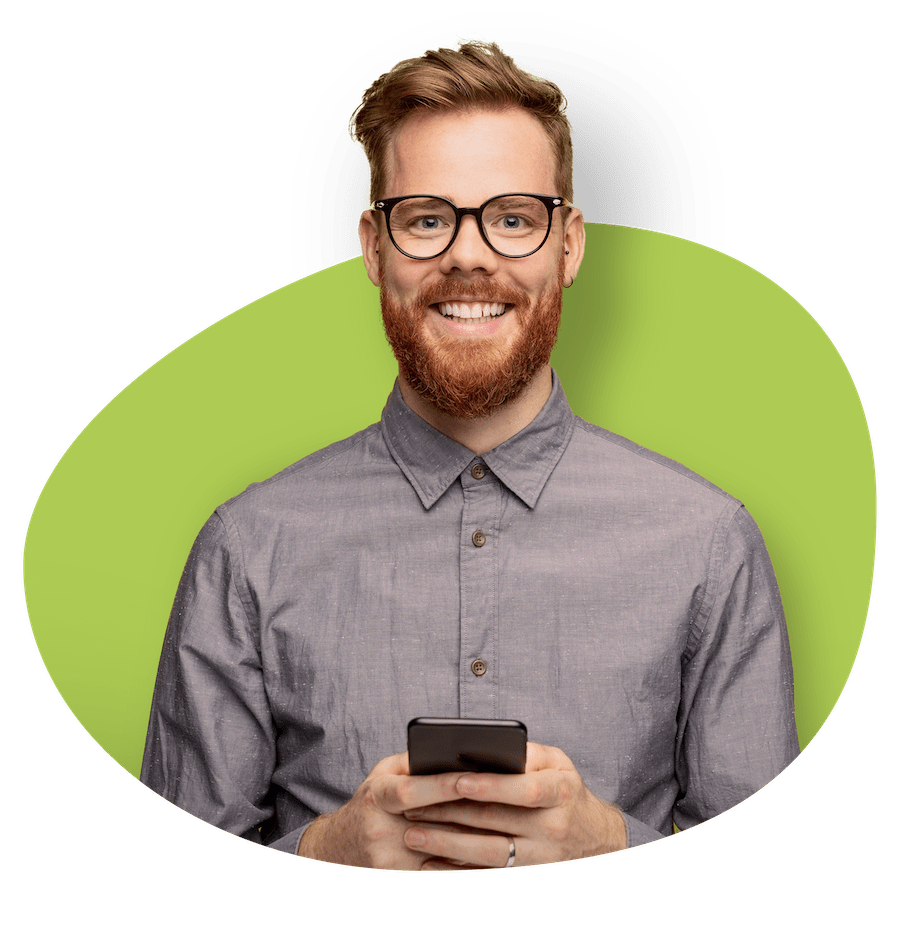 YOUR PARTNER FOR DIGITALIZATION
We're here for you
Our team supports you in digitalizing your processes and guides you throughout the whole project with personalized advice.
Schedule an appointment with our team to address any barriers or questions you may have.
FAQ
Frequently asked questions
How can I create a recipe?
In FoodNotify you create all your recipes easily and conveniently. Numerous features are available so that you can keep track of everything: add photos and short descriptions, specify preparation steps, tag and assign recipes to groups and many more. Also, each recipe is automatically labeled with FIC data and cost of goods sold.
Where and how does the product data come into the system?
FoodNotify fetches all data directly from your connected suppliers including exact information such as allergens, nutritional values, prices and more. This allows us to provide the highest quality data without any effort.
What are the costs of the module?
We offer location-based pricing for your ideal investment. Our solutions start at 99€ per month and per location.
Book your initial meeting now and get your personalized offer.
Which modules are recommended for ideal use?
To get the most out of your business with the Recipes module, we recommend using the following modules: