CUSTOMER STORY
Peter Pane
"My favorite things about FoodNotify are the smooth collaboration and the diverse features of the software."
Robert Greller, Head of Digital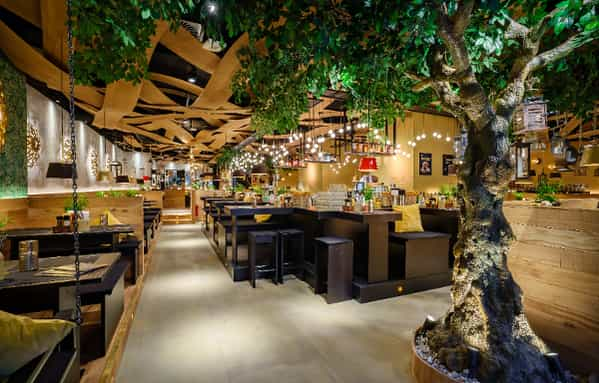 ---

The company
The restaurant chain Peter Pane ensures that its guests are satisfied in its 47 locations in Germany and Austria by creating magically delicious burgers.
Further information
Linda Schubert, Head of Purchasing, und Robert Greller, Head of Digital, give an insight into digitalization at Peter Pane and explain how they optimally introduced FoodNotify in the 47 locations.
Peter Pane uses
Peter Pane's Key to Success: Burger and Digitalization
Who hasn't heard the story of the boy who never wants to grow up? The burger grill Peter Pane shows that this is not just made for fairytales. With its name and the motto "child at heart", the company refers to the freedom and lightheartedness of the fairy tale character. This is also reflected in the company's 47 locations in Germany and Austria. Peter Pane creates magically delicious burgers and invites guests into a unique and relaxed atmosphere.
But Peter Pane doesn't just guarantee culinary experiences. The company also knows its way around digitalization and sets great value on it. A personnel management software, its own delivery service, a POS system and an online reservation tool are just some of the approaches to which Peter Pane has shifted its digital focus. After all, things can no longer work without digitalization in the foodservice industry according to Robert Greller, Head of Digital at Peter Pane. He says, "To stand still is to fall behind. For restaurant chains like ours it is crucial to address digitalization and to position oneself on the market with good ideas."
Basically, I think that every person who thinks economically is also aware that in this day and age, sooner or later everything should run digitally.
Work made easier thanks to digitalization
Regarding digitalization, it was also important for Peter Pane to optimize its operational processes. The burger grill initially looked for a solution to manage its recipes more efficiently. One particular focus was on simplifying and speeding up the processes involved in mapping allergens, nutritional values, etc. Linda Schubert, Head of Purchasing, no longer considered it an option to continue calculating these manually for each individual dish. Instead, a tool was needed to complete all recipe management tasks faster and easier. After a search on the Internet and a review of several service providers, FoodNotify turned out to be the optimal solution for Peter Pane.
What immediately drew me to FoodNotify was its user-friendliness. The system is easy to understand, very simple and the design is visually appealing.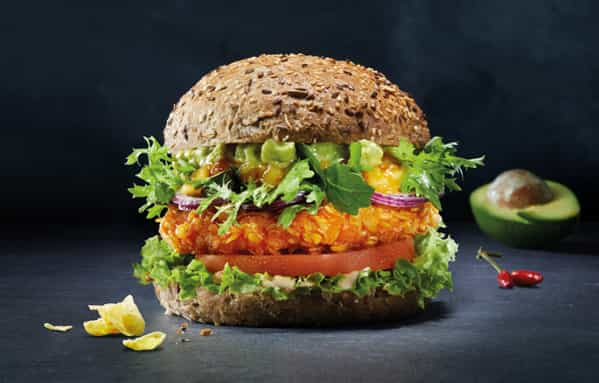 The automatic mapping of all allergens, nutritional values and additives in the recipes not only made things easier for the employees. It also enabled Peter Pane to provide added value to its guests by making this information available on its website. The data is pulled directly from the FoodNotify database and displayed in the online menu for all dishes.
However, the company quickly realized that it could use FoodNotify to digitally optimize other areas that it had not ideally modeled before. This led Peter Pane to rethink its ordering process. Before, the locations had placed their orders via order records by printing them out, filling them in, scanning them and sending them to the suppliers. Now, the responsible employees use the FoodNotify App on tablets to order missing goods directly from the warehouse. Linda immediately noticed that this makes things much easier for the staff.
The advantage of FoodNotify is that there is one platform for all orders. The employees log in once, select the suppliers and order directly from them. This was not the case before: they either had to print out a set of orders for each supplier or log into three different online shops.
A successful collaboration
This customer story began with a pilot operation. Further locations followed until finally all of them were connected. The responsibility for project management lay on two different sides. First, Linda and her department made sure that the relevant product data was imported into the FoodNotify system. Once this laid the foundation, Robert took over and integrated the software into the company.
Peter Pane's tips for the optimal implementation
Before you start with the implementation, take an in-depth look at it and ask yourself: What does the project mean to me? What can and do I want to achieve with it? Which areas or processes can I use it for?
You need to put your focus on the project and not see it as a task that you can do on the side. Set aside enough time and ideally reserve a few hours per day for it.
In addition to sufficient time resources, make sure to get enough people involved. This way, several tasks can be completed at the same time, which in turn leads to a successful project more quickly.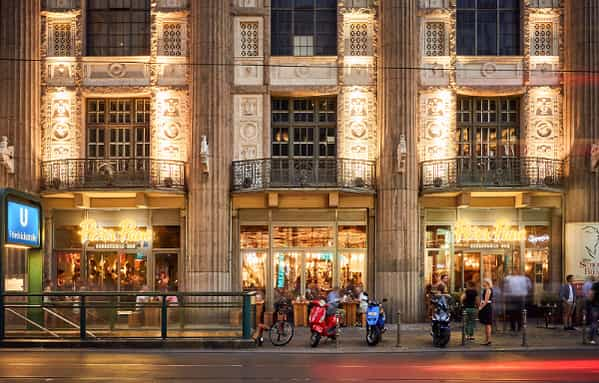 Step by step towards success
Thanks to the close cooperation between the Purchasing Department and the Digital Department, Peter Pane was able to implement FoodNotify quickly and profitably. But it wasn't just down to the successful collaboration. Before the people involved set the project in motion, they drew up a plan with the three most essential steps:
1. Gain an overview
First, Robert felt it was important to get an overall view and determine what was the right order in which to proceed. He also considered the optimal process for testing and, subsequently, a rollout plan.
2. Test locations
Peter Pane has several main suppliers with different delivery partners. To see how the FoodNotify system worked with each delivery partner, they tested locations from different regions. This allowed them to quickly identify potential errors and correct them for further rollout.
3. Involve staff
Something that must always be kept in mind when your company is undergoing a development, is clear communication with the employees. After all, they are the ones who will end up working with it. In extensive training sessions, Peter Pane and our onboarding team showed the employees the system and thoroughly addressed any questions or doubts they might have.
Writing the story together
For Linda and Robert, one factor that significantly contributes to their success story is the great cooperation with FoodNotify. For example, Linda notes, "The communication and understanding of each other was there from the start." If issues or questions arise, they are addressed, taken seriously and put to work. Robert also appreciates this customer-oriented way of working a lot and adds:
What I really like is that the team at FoodNotify has extensive expertise in their field. The team also responds rapidly to our feedback, so we always get a quick answer.
More customer stories you might like
CATERING
Why one of Germany's largest caterers relies on FoodNotify to plan and manage 1000 events per year.
RESTAURANT CHAIN
With over 70 locations, Enchilada Gruppe is one of the largest hospitality companies in Germany and offers numerous culinary concepts. Read here how FoodNotify supports the locations in their daily work.
HOTEL
With 29 hotels, Austria Trend Hotels is one of the largest hotel chains in Austria. FoodNotify helps them gain more overview and control.
Ready to write your own success story?
Contact our team now and get to know FoodNotify in a free demo.