PRICING & ONBOARDING
Your growth is at your fingertips
Start your investment now to accelerate growth, minimize opportunity costs and reduce food waste.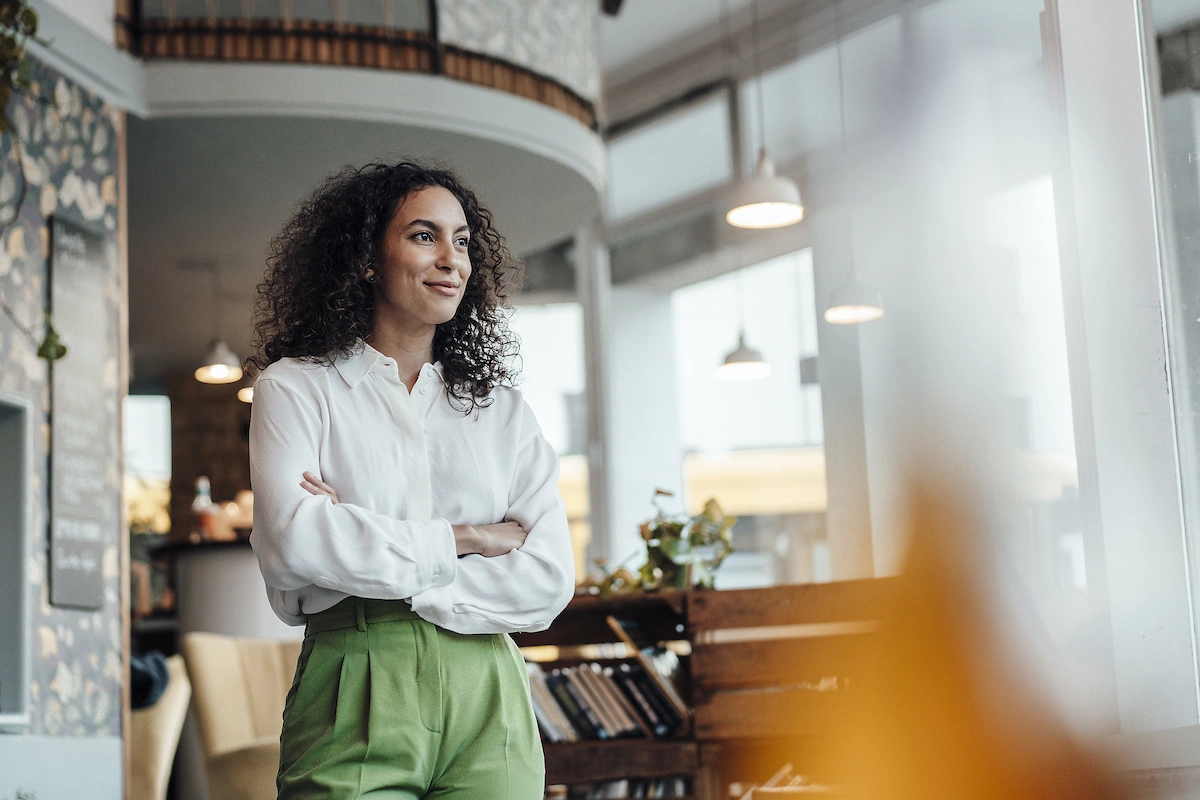 THE FOUNDATION OF YOUR GROWTH
Everything starts with ideal procurement
Start with Procurement, the foundation of our software. Next, select the Recipes and ERP modules and drive your digitalization forward – one level at a time.
LEVEL 1
Cut down on food waste and cost of goods sold through controlled and streamlined ordering.
---
One platform – all your suppliers

Standardized ordering

More control through assortment restrictions

Less food waste

Order from anywhere via the FoodNotify App

No costs for your suppliers
LEVEL 2
Ensure less waste by easily and accurately managing, labeling and calculating your recipes.
---
All features included in Procurement

Central management of all recipes

Standardize preparation steps

Ensure quality standards for all locations

Automatic cost of goods sold calculation

Tracking cost of goods sold

Order directly from the recipe

Labeling of allergens and carbon emissions

Menu and weekly menu designer
LEVEL 3
Smart warehouse management enables easier control and more precise ordering.
---
All features included in Procurement and Recipes

Real-time stock level

Connected to procurement and your POS system

Exact order demand according to stock level

Automatic goods receipt and goods issues

Simple controlling

Accept goods via smartphone or tablet

Digital inventory

Current stock levels and inventory via FoodNotify App
LEVEL UP
Get even more out of FoodNotify
Take your business to the next level with Catering and Analytics and our integrations with third-party systems.

Catering
Manage and plan not only your catering projects in one place, but also optimize cost of goods sold, costs and food waste.


GET A QUOTE

Analytics
Your individual dashboard shows you all important key figures and evaluations for your business thanks to daily updated data.


GET A QUOTE

Integrations
Connect FoodNotify to third-party systems, such as POS or invoice management systems, to further optimize your processes.
EXPLORE INTEGRATIONS
FAQ
Frequently asked questions
What is included in the onboarding?
Our onboarding focuses on successfully implementing your desired FoodNotify modules into your business. Our team guides you through the process with assistance as well as support and helps you in connecting your suppliers. In this way, we guarantee the best possible implementation of your project.
What does the implementation of FoodNotify look like?
To guarantee the best implementation of your project, our team approaches the implementation with you in several stages. This ensures a convenient and clear process. We will support you from the very beginning and guide you throughout the process.
How long does it take to set up FoodNotify?
Depending on the requirements, the time to set up FoodNotify can vary. Our team therefore recommends that you allow some lead time for implementation and testing. Of course, thanks to the step-by-step implementation, you can already use the module of stage 1 while stage 2 is still being set up.
Can I choose modules individually?
You can decide which FoodNotify modules you want to use in your business. However, for an optimal implementation of your project, we recommend the use of all three modules: Procurement, Recipes and ERP.
Is my data secure?
Data security is very important to us. That's why we at FoodNotify meet the highest requirements for data security and data protection. All data is protected by 256 bit encryption, just like online banking.
PILOT PROJECT
First things first
We know that implementing digitalization projects in companies is a big investment. To keep your risk low, start with a pilot operation. After a successful testing phase, you can connect additional locations. Our customers appreciate this approach, as it allows them to optimize their processes in the individual locations step by step.
EASY ONBOARDING
Ensuring a smooth start
For a simplified onboarding process, we created a project guide that walks you through the implementation step by step. This allows you to get started even if not all stages have been set up yet. Our team will guide you through it from the start, providing assistance and support.
DEVELOPED FOR THE HOSPITALITY INDUSTRY
Your entire team will love FoodNotify
FoodNotify, unlike other systems, offers a modern and intuitive user interface. The system is self-explanatory and easy to use.
FoodNotify's flexibility in carrying out a pilot project with us in multiple phases has been a great help in transitioning to a digital tool.
What I really like is that the team at FoodNotify has expertise. They also respond rapidly to our feedback, so we always get a quick answer.
NOT YOUR REGULAR SOFTWARE
What makes FoodNotify different from other platforms?

Ease of use
When we designed FoodNotify, it was clear to us from the beginning: it should be fun for users to work with. Our customers love FoodNotify because the system is intuitive, modern and, above all, easy to use.

Unique data quality
The quality of the data makes all the difference. That's why we put all product data directly from the supplier into our system – including prices, FIC data, packaging sizes and more. You can rely on high-quality data that is always up to date thanks to constant data exchange.

Total independence
FoodNotify is a completely independent system and we appreciate the freedom we can give you. No supplier or partner is preferred. The choice is entirely yours.

Digital know-how
We are proud to name ourselves one of the pioneers when it comes to digitalization in the hospitality industry. Together with our customers, we have developed a system that is made for the special requirements of the hospitality industry.
READY FOR TAKE OFF?
Let's get started together
Contact our team and see what FoodNotify can do for you. We would like to show you the possibilities FoodNotify's solutions offer for your business in a free demo.