CATERING
The easy way for better planning
Everything highly efficient catering managers dream of. Organize not only all your event planning in one place, but also optimize personnel costs, food waste, and cost of goods.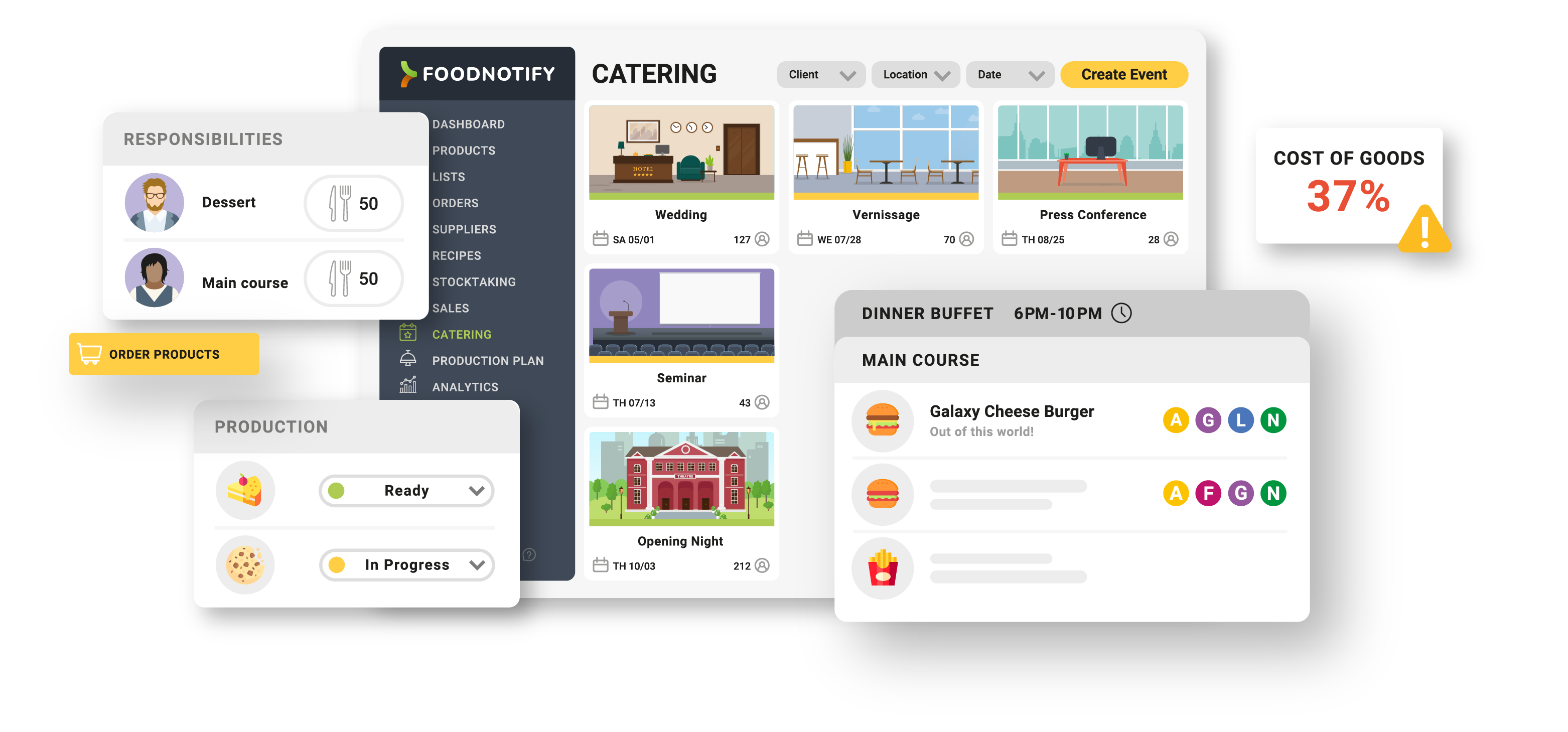 An ideal ensemble
All modules are connected. That's why you benefit from all the features of the ERP system, Procurement and the Recipes module in your catering planning.
One central place
Planning and managing your catering projects has never been this easy and comprehensive. All of your events, with every bit of data can be accessed in one place.
Keep an eye on everything
The connection to the ERP system, Procurement and Recipes module makes your catering planning even more efficient.
Precise calculation
Optimize the cost of goods for all of your events and calculate it for every meal and beverage on an event or guest basis.
Accurate planning
From equipment to personnel to costs: manage and plan all the details of your events accurately and efficiently in one system.
HOW FOODNOTIFY SUPPORTS BUSINESSES
Real challenges require real solutions

COMPANY
The Rauschenberger gastronomy group is one of the leading German companies in the fine-dining gastronomy and event catering industry.
CHALLENGE
The company needed a tool to efficiently manage its roughly 1000 events a year.
SOLUTION
Rauschenberger optimized all processes with FoodNotify Catering.
IT'S DEMO TIME
Discover what our Catering Software has to offer
In a free demo our team will guide you through the Catering Software and show you how your business can benefit from its features.
What makes FoodNotify different from other catering systems?

Precision
Plan all your events very precisely. Thanks to the connection to Procurement, our Recipes module and the ERP system, specific data is available to you.

Responsibilities
Keep an overview of your team when catering. By assigning individual authorizations and responsibilities, you always know who is in charge of what.

Demand
With FoodNotify you order all the goods you need for your catering projects in one system and receive automatic order suggestions according to event requirements.

Development
We developed our catering software together with one of the largest and leading catering companies in Germany. This ensures that the software is practical and designed for your requirements.
YOUR PARTNER FOR DIGITALIZATION
We're here for you
Our team supports you in digitalizing your processes and guides you throughout the whole project with personalized advice.
Schedule an appointment with our team to address any barriers or questions you may have.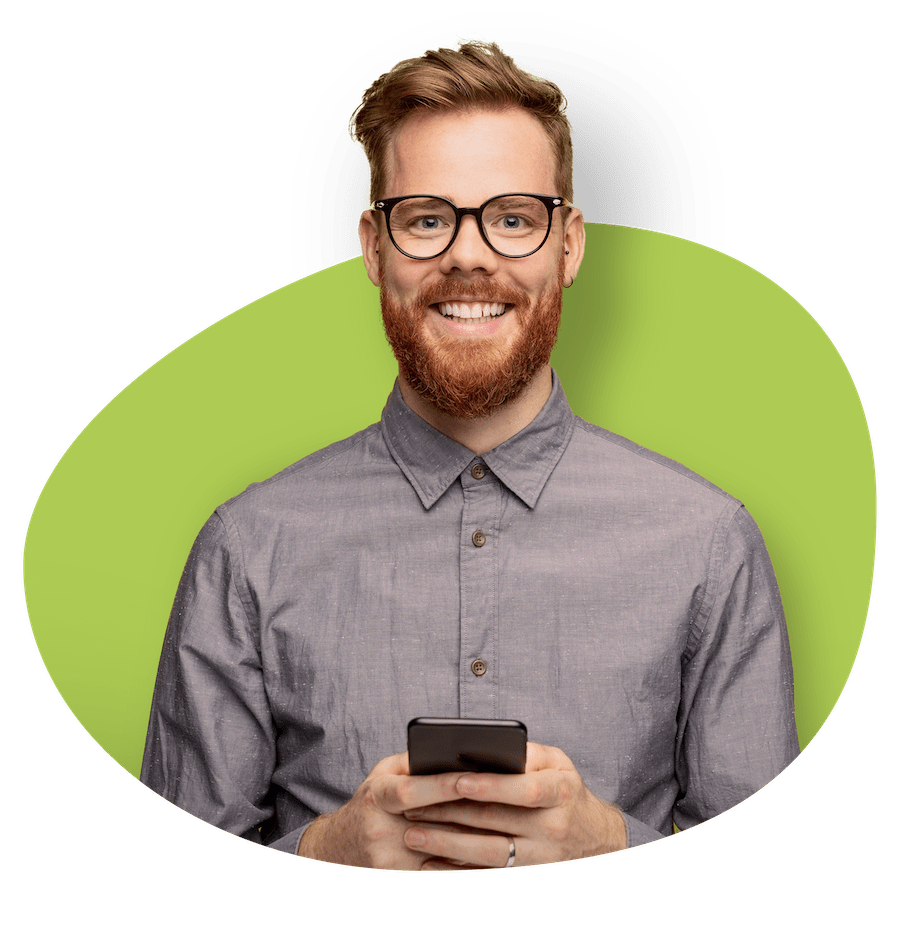 FAQ
Frequently asked questions
How can I create an event?
With FoodNotify's Catering Software, you can plan and manage any event highly efficiently. In the catering module, you first define all the details of the event, such as start and end date, venue, cost center or number of guests.
Then you can get started with the more detailed planning. Select which meals and courses are offered and add the desired dishes and beverages from your recipe management. You also define the required equipment and assign responsibilities for your employees. To ensure that your event is a success, you have an automatic and precise calculation of the cost of goods sold on an event or guest basis.
Can I also create offers in the Catering Software?
With Catering, you can plan and manage your events. On request, we will be happy to generate an interface with Microsoft Dynamics, which can create catering offers.
What are the costs of the integration?
We offer location-based pricing for your ideal investment. Our solutions start at 99€ per month and per location.
Book your initial meeting now and get your personalized offer.
Which modules are recommended for ideal use?
To get the best out of your operation with Catering, we recommend using the following modules: