CUSTOMER STORY
Austria Trend Hotels
"FoodNotify puts us in control, and with a purchasing volume of several million, it's important to stay on top of things."
Wolfgang Zukrigl, Operations Manager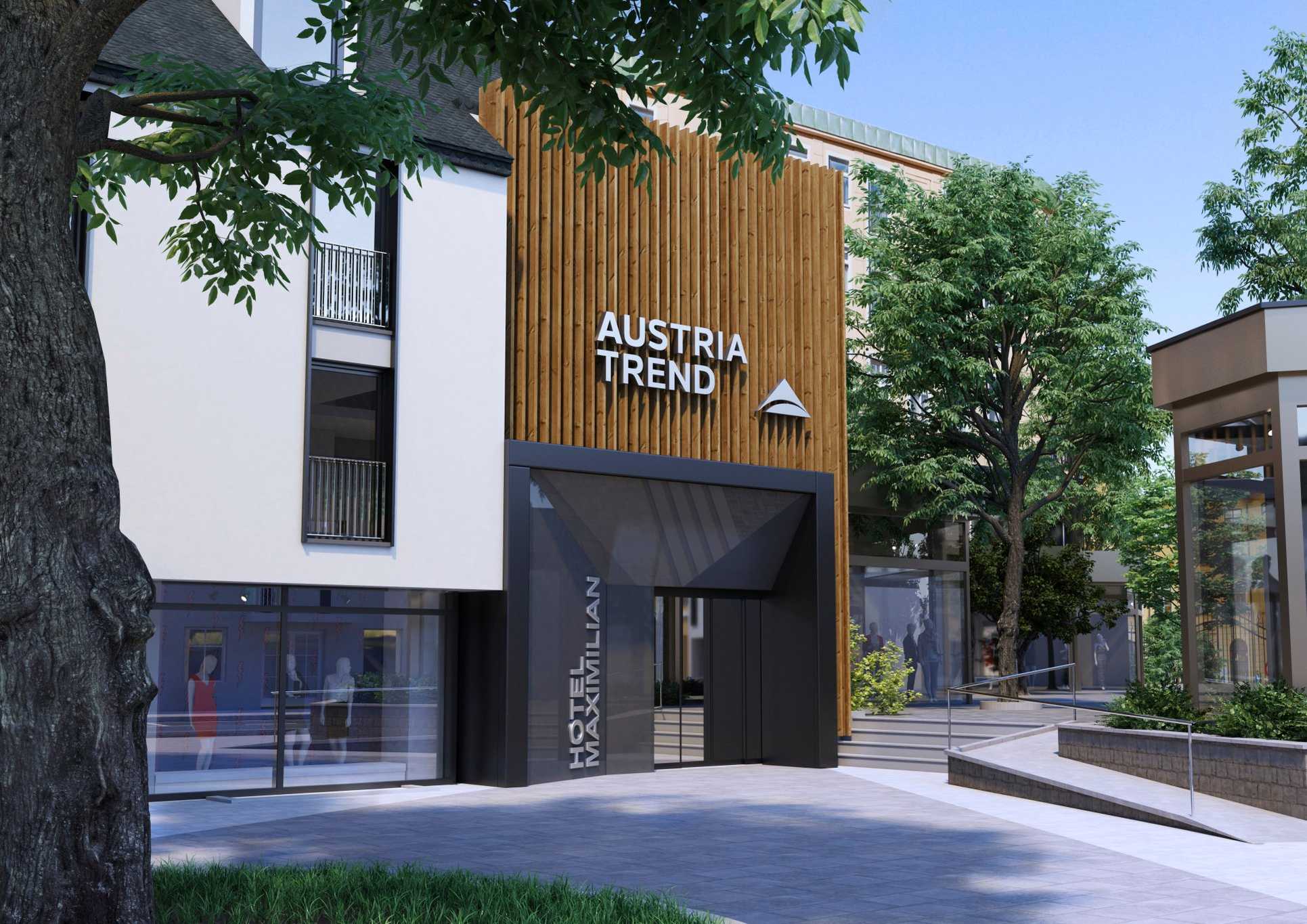 ---

The company
With 29 hotels in Austria, Slovenia and Slovakia, Austria Trend Hotels is one of the leading hotel chains in Austria.
Further information
Wolfgang Zukrigl has been working in the head office for 13 years and, as Operations Manager, makes a significant contribution to the company's success.
Austria Trend Hotels uses
How Austria Trend Hotels Optimizes the Ordering Process with FoodNotify
What are you responsible for in your company?
Operations. To put it simply, that means, everything except sales.
With over 2 million overnight stays a year: What hurdles do you face in your daily business?
The biggest hurdle is the professional training of our employees. One of my main tasks is to ensure that our employees meet our standards and know all about them. Due to the high staff fluctuation in the hotel industry, this is a constant process. Nevertheless, the employees simply have to be convincing. Of course, we have a few "helpers" who are supposed to make us more confident in our daily dealings with guests. But in the end, it also depends a lot on the individual personality. One person has everything a bit more under control, the other less so.
How is success measured in the Austria Trend Hotels?
On the one hand, by the economic key figures, of course, no surprise there. On the other hand, we focus strongly on rating platforms. We pay very close attention to what happens in which hotel, which reviews are posted and how they are responded to. That is decisive for bookings. I mean, yes, of course, it's subjective for everyone what they like or don't like. But you can also pick out major things. For example, if 17 reviews post, "The coffee doesn't taste that good," we have a clear piece of information and can respond to that. If we get ratings that employees are unfriendly, I'm also on site and deal with the respective director. These are things that we have a direct influence on, and they have to be 100% satisfactory.
What is Austria Trend Hotels' opinion on digitalization?
Very positive. We are currently converting the entire accounting system and are just starting to roll it out to the hotels. But it will go even further. A paper-free hotel is a very clear goal. There are still a few challenges - in Vienna, for example, a paper registration form has to be filled out. Our authorities aren't as advanced yet - nevertheless, I am convinced that we will be paper-free in the future.
FoodNotify puts us in control, and with a purchasing volume of several million, it's important to stay on top of things.
Why did you decide to work with FoodNotify?
We started with allergen labeling. We didn't want to take any risks and provide information about allergens directly on the menu. But in order to know what is supposed to be listed, and to have an additional support system, we decided to work with FoodNotify. And also because FoodNotify is a start-up. We really appreciate the flexibility. Usually, with new partners, limits are met very quickly, but not with FoodNotify. Why? Because the company doesn't have 700 employees, where it takes months for changes to happen. FoodNotify reacts much faster and more flexibly, and also responds to customer requests.
How does FoodNotify support Austria Trend Hotels in its daily work today?
Quite enormously in the ordering process. We can now order from a variety of suppliers through just one system. That is quite unique. We are not called Austria TREND Hotels for nothing, we are clearly following a current trend, even if the guest doesn't notice it at all. FoodNotify also allows for clear simplification. No more faxing, no more extra email, no more ordering over the phone. Especially when ordering by phone, it often happens that employees ask themselves afterwards "Did I order it, did I not order it?" Then, when it's not delivered, the problems and finger-pointing begin. But now, with FoodNotify, we have a system where all suppliers are registered and through which EVERYTHING runs. We have many advantages, we can see what we have ordered, how much and when.
How do you process orders with 29 different locations?
It all happens in-house. We define the suppliers and together with our purchasing department, we define a merchandise mix. The individual hotels can move within these products. In many hotels, orders are still processed "oldschool," i.e., by phone, email, and in the best case, fax. The time potential is extreme. I just think of the suppliers we see every day. The baker, for example, from where the same products are always ordered, in different quantities depending on the workload. At most, the buns change from 500 to 600 pieces, for example. But via FoodNotify, they simply get the last order, change the quantity and send it off. The time required is much less - and we don't have any telephone costs either (laughs).
1200
Austria Trend Hotels
employees
2.1M
Overnight stays
per year
How was the switch to the digital platform FoodNotify?
In our test hotels, the switch is working flawlessly.
What do you envision when you think of the hospitality/hotel industry in 100 years?
I won't live to see that (laughs). Hard to say... but let's be a little utopian. If we look at the rapid speed at which technology is developing, who knows, maybe there won't be any more hospitaliy. Maybe everything will only take place at home via thought transmission - I have no idea...
More customer stories you might like
GOURMET HOTEL
In the family-run Good Life Resort Riederalm guests enjoy culinary delights prepared by star chefs. FoodNotify assists in simplifying and optimizing the daily processes.
CATERING
Why one of Germany's largest caterers relies on FoodNotify to plan and manage 1000 events per year.
RESTAURANT CHAIN
Peter Pane creates magically delicious burgers at its 47 locations in Germany and Austria. Find out here how the company optimally introduced FoodNotify to simplify work processes.
Ready to write your own success story?
Contact our team now and get to know FoodNotify in a free demo.