ANALYTICS
Keep an eye on what matters most
Easily keep track of your most important KPIs in your customized dashboard. Identify opportunities for optimization and use real-time data to track the performance of your operations.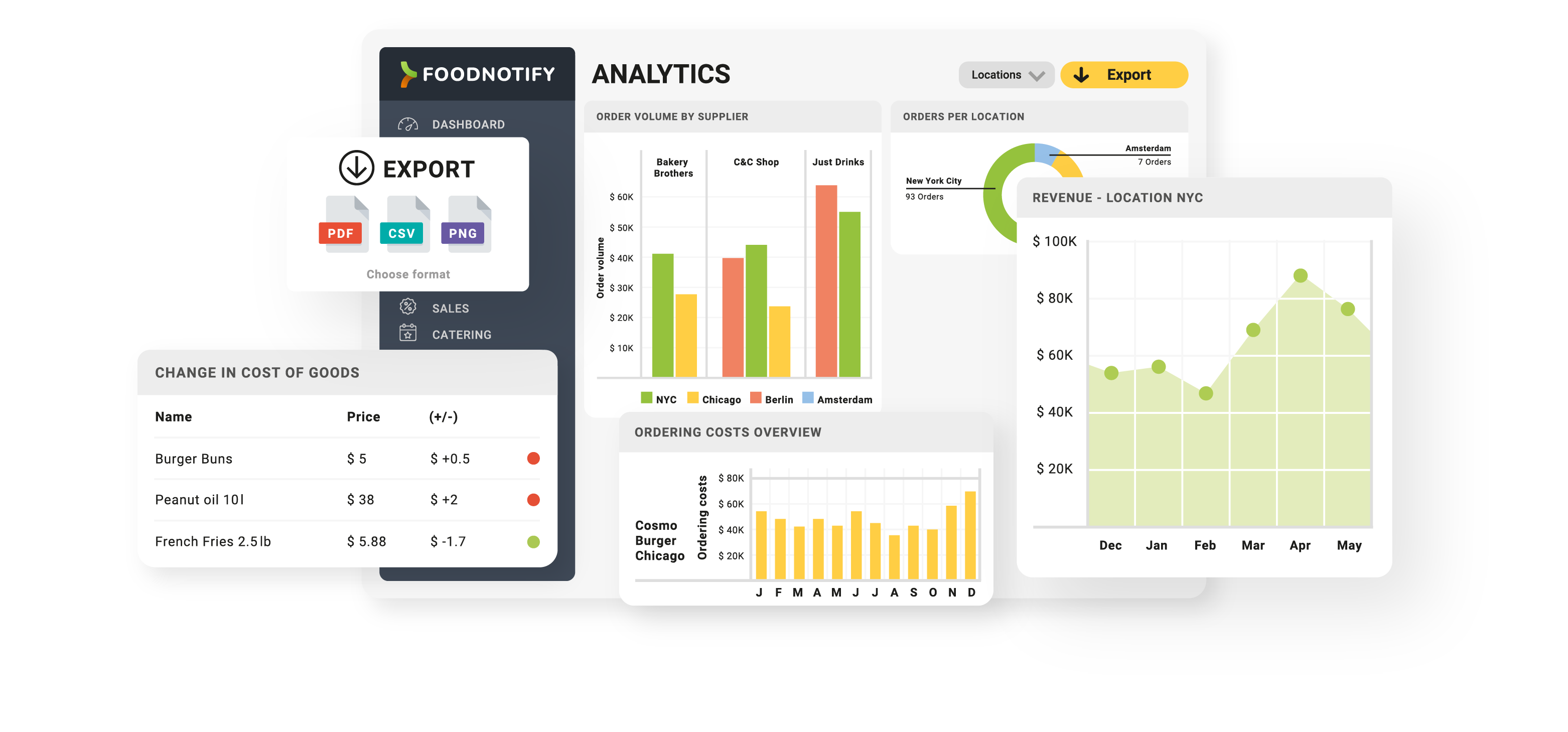 Perfectly aligned
Precise and up-to-date data provides information about your business in real time. This allows you to identify optimization opportunities in time to reduce costs.
Up-to-date and customized
Customized evaluations and accurate reports provide you with up-to-date data on your business: from sales, to food costs, to cost of goods sold.
Oversee all locations
Get an overview of all your operations and compare all of your locations' metrics from one system.
IT'S DEMO TIME
Ready to see Analytics in action?
In a free demo our team will guide you through Analytics and show you how your business can benefit from its features.
What makes FoodNotify different from other analytics providers?

Tailor-made reports
FoodNotify exactly evaluates the metrics that matter most to you. Even with multiple locations, you benefit from customized analyses and reports.

Linked data
Your business also has a lot to offer in terms of data. Therefore, rely on detailed evaluations of your orders, recipes, goods and more.

Real-time overview
This is how modern F&B management works today. All key figures for your business are displayed for you in interactive dashboards in real time for each location.

Predictive Analytics
You get comprehensive data analysis on where your business is likely to go. Thanks to the predictions, you can make informed decisions.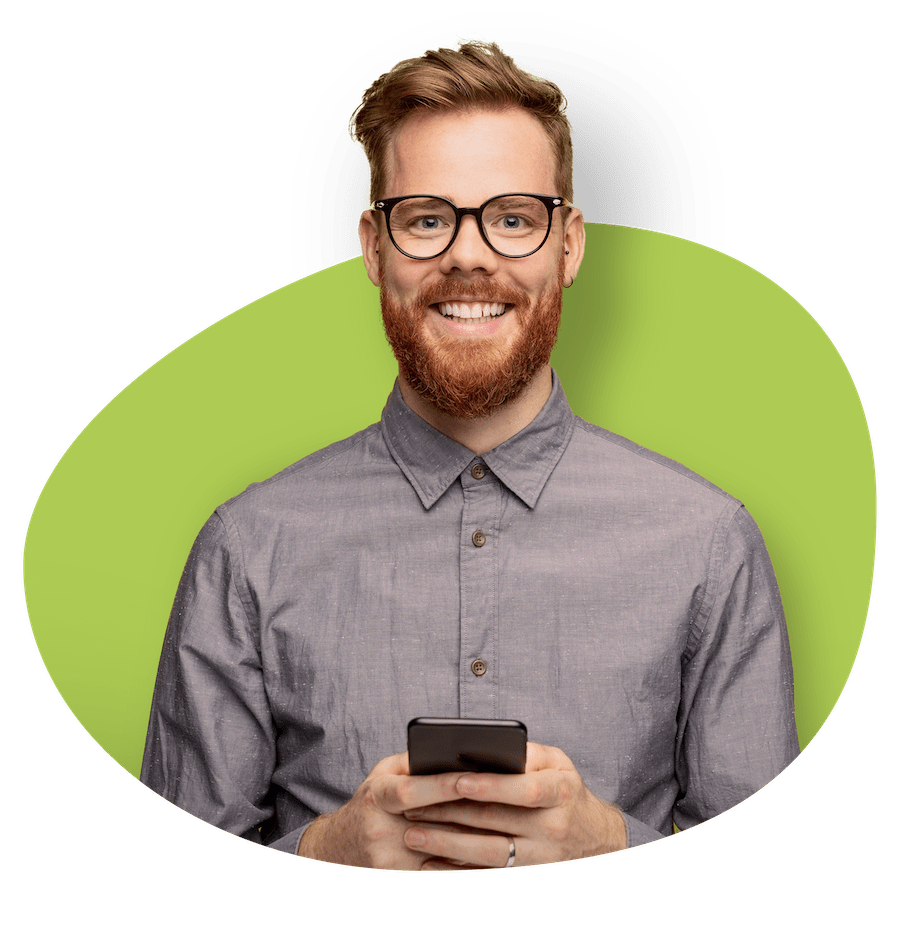 YOUR PARTNER FOR DIGITALIZATION
We're here for you
Our team supports you in digitalizing your processes and guides you throughout the whole project with personalized advice.
Schedule an appointment with our team to address any barriers or questions you may have.
FAQ
Frequently asked questions
Which metrics can be evaluated?
Analytics provides you with evaluations and analyses of a wide range of metrics. These include order volume per supplier, sales, comparison of locations, products ordered, cost of goods and many more. If required, we can also add further, individual KPIs on request.
Where and how does the data come into the system?
The data comes directly from FoodNotify. By connecting it to third-party systems, special data can also be displayed, such as sales figures from your POS system.
What are the costs of the integration?
We offer location-based pricing for your ideal investment. Our solutions start at 99€ per month and per location.
Book your initial meeting now and get your personalized offer.
Which modules are recommended for ideal use?
To get the most out of your operation with the analytics software, we recommend using the following modules: