CUSTOMER STORY
Enchilada Gruppe
"FoodNotify met the exact requirements we needed. For digitalization in the restaurant industry, you need strong partners, and we found that in FoodNotify."
Daniel Gantenberg, Board Member of Enchilada Franchise AG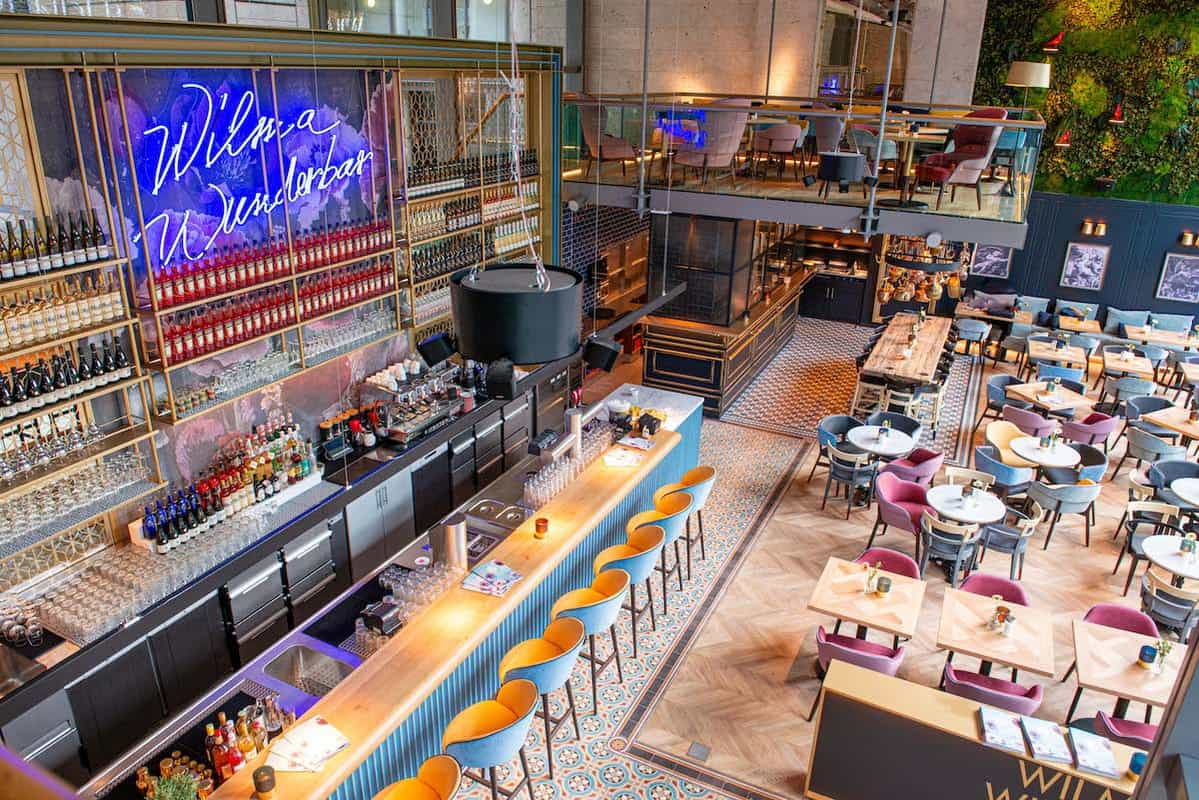 ---

The company
With over 70 locations, Enchilada Gruppe is one of the largest hospitality companies in Germany and offers a wide range of diverse culinary experiences with numerous concepts.
Further information
Melanie Muth, Concept Manager Wilma Wunder, and Daniel Gantenberg, Board Member of Enchilada Franchise AG, talk about how FoodNotify supports the locations in their daily work and what plans the company has for the future.
Enchilada Gruppe uses
Enchilada Gruppe: How Passion and Digitalization Lead to a Successful Hospitality Concept
The first Enchilada restaurant opened in Munich in 1990. This not only brought Mexican flair and culinary delights to Germany, but also laid the foundation for a successful expansion in the food service industry. Enchilada Gruppe now has more than 70 establishments with five different concepts as well as several major local projects – from Mexican cuisine, to pasta and pizza, to traditional Bavarian pub dishes.
Despite the diversity of the individual concepts, one thing is always in the forefront of them all: passionate hosts that have a flair for hospitality trends. It is therefore no coincidence that digitalization plays a significant role in the company.
This is also something that Daniel Gantenberg, Board Member of Enchilada Franchise AG, finds particularly exciting about the restaurant industry – especially in terms of controlling. "Forward-looking controlling based on figures is becoming increasingly important in the restaurant industry. For us, digitalization has always been a main focus in recent years, so that we can continue to be at the forefront in the future," explains Daniel.
A software with many benefits
Already a few years ago, Daniel and the other board members of the company have been thinking about how they could optimally map ERP management in their businesses. They looked at various tools, but couldn't find a suitable solution because most of the tools had a design that wasn't very user-friendly.
And this is exactly where FoodNotify came into play. The solution was not only convincing in terms of design, but also stood out due to its simple usability.
FoodNotify met the exact requirements we needed. For digitalization in the restaurant industry, you need strong partners, and we found that in FoodNotify.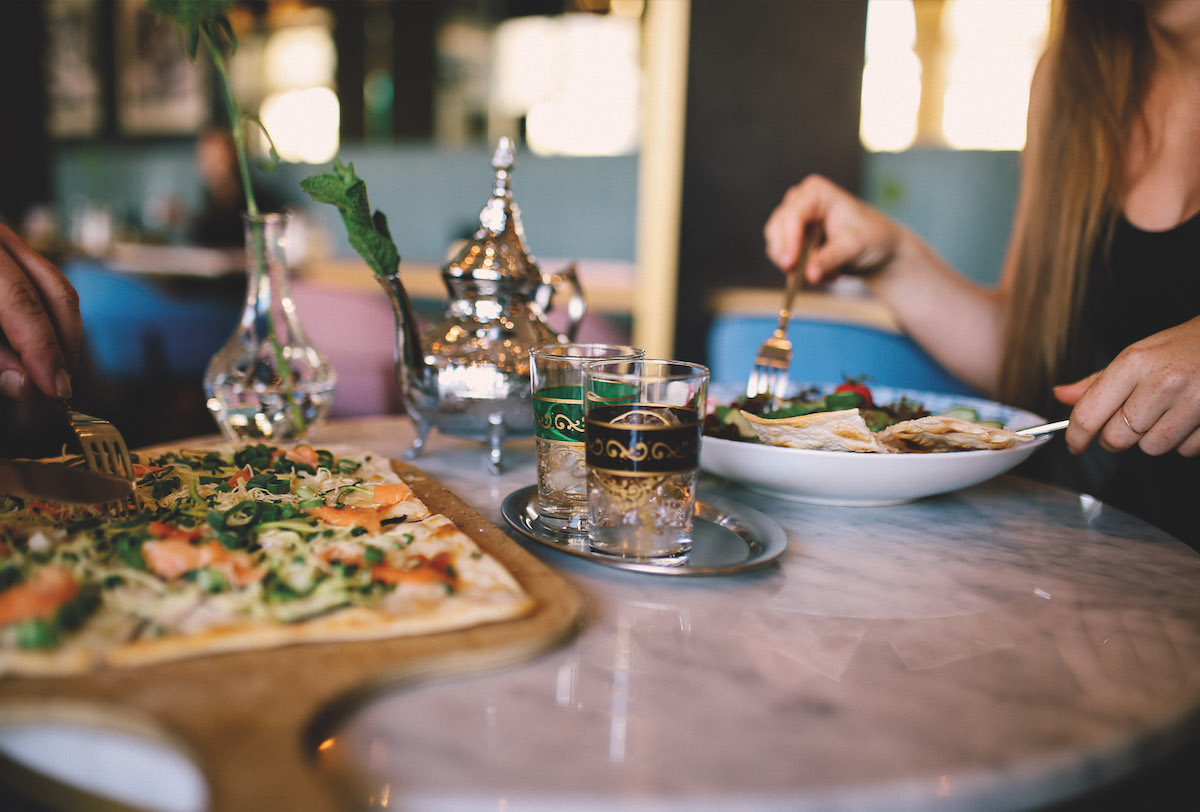 This success story began in 2017. But it wasn't until 2020 when the topic really took off during the lockdown caused by COVID-19. The company used the time to examine all processes in the kitchen and bar and improved them through digitalization. As a result, the company was able to optimize several processes and areas in its operations with FoodNotify's solutions.
Procurement
Previously, the locations had multiple ways of ordering their products. This resulted in incorrect orders and high expenses. What was needed were standardized processes, transparency and an overview of orders. Now the company has a platform with which they can place their orders with all suppliers.
With FoodNotify, employees can place their orders much faster because everything is in one system. Nowadays it's often the case that you order from one supplier by phone, from another by email, and from yet another supplier you have to use a separate ordering platform. With FoodNotify, that's no longer the case.
Another benefit is that the connection to the ERP system lets employees be always aware of the current stock level and let them therefore know how many products are in the warehouse and which products they still need to order.
Cost of goods sold
Before the restaurant chain introduced FoodNotify, the dishes were calculated manually. Now, the company relies on cost of goods sold that are automatically calculated for each dish and beverage. If the cost of goods sold increases, the system issues a warning message. For Daniel, this is a very good solution, as operations can react and adapt more quickly.
Allergens and menus
Another topic that Enchilada Gruppe can map digitally and easily with FoodNotify is the management of allergens, nutritional values, etc. Thanks to the suppliers' data, this information is always available and up-to-date. It's automatically included in all recipes and can also be displayed in the regular and weekly menus.
Controlling
With so many different locations, it is important for the company to maintain overview and control. Melanie Muth, Concept Manager Wilma Wunder, agrees that the introduction of FoodNotify makes communication as well as processes simpler, clearer and more transparent. Daniel also notices a decisive difference when it comes to controlling. All areas and processes can be controlled and adjusted on a daily basis without any knowledge lost and in an automated way.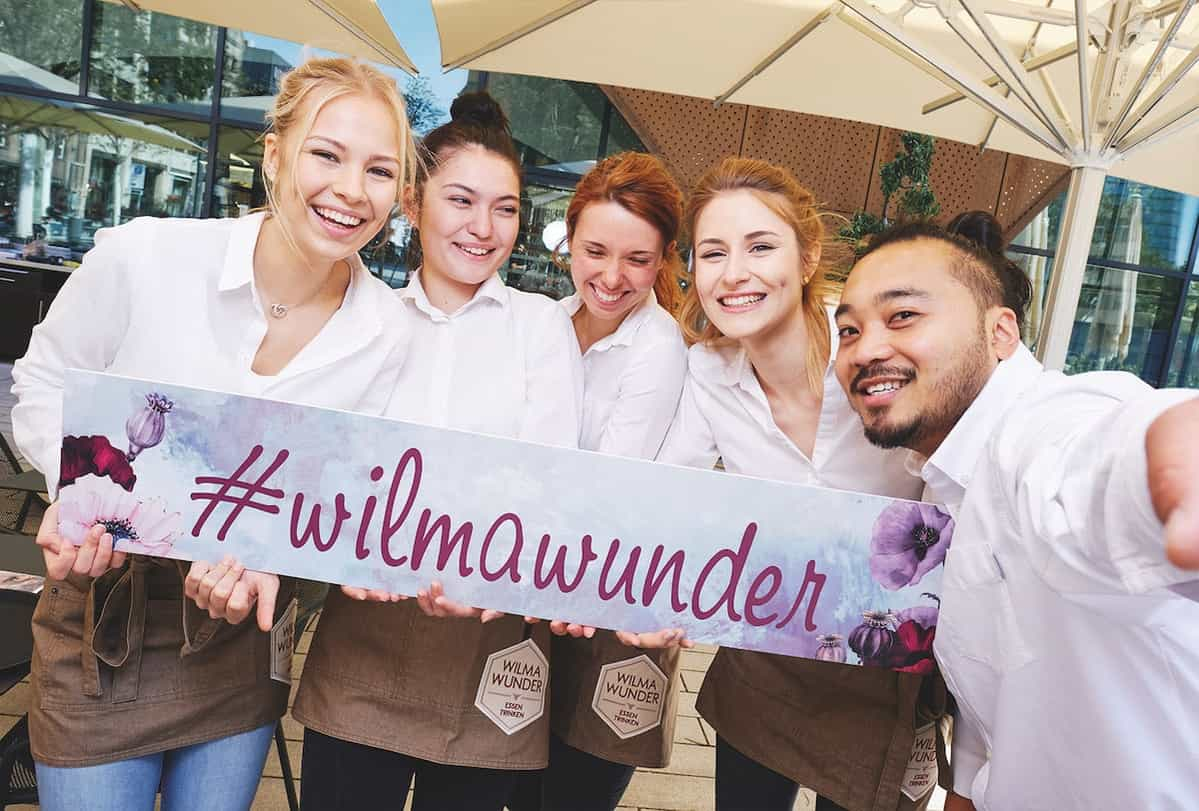 Step by step to success
The time and effort required to introduce a new system into a company is often underestimated. For Enchilada Gruppe, however, it was clear from the start that enough time and resources would be needed to make the project a success. Those involved knew that they would have some administrative work, but once the system was in place, the tool would offer them great assistance.
TIPS FOR IMPLEMENTATION
For the best implementation of the system, both Melanie and Daniel recommend a person within the company to be assigned to the project. This person will have to take care of the onboarding process, learn about the system and spend time setting up the system in detail. "It's definitely not a task that can be done on the side," Melanie emphasizes.
Likewise, it's important to inform staff about the new system well in advance and to involve them in the onboarding process. After all, it is the employees who will be working with it in the end. Therefore, Enchilada Gruppe and our onboarding team organized training sessions in which they showed the system to the employees.
The next project: Ghost kitchen
Regarding the plans for the near future, the company puts a focus on ghost kitchen. The foundation for this was laid during lockdown, when the company started to increasingly work on its delivery business in its locations. The restaurant chain has used its experience gained in the delivery sector, combined with the technical requirements and know-how, as well as the brand behind it, to build the ghost kitchen concept.
For the implementation, the parties involved have adapted the necessary kitchen processes and established a separate department within the company that is purely specialized in ghost kitchen. It is thus a separate task, detached from the actual restaurant operation. There are two possibilities for the company to exploit the potential of ghost kitchen:
Existing restaurant wants to set up delivery business: If there is an interest in delivery but it can't be implemented in the business, there is an opportunity to implement a ghost kitchen. This way, not only the concept of the respective restaurant is covered, but also all other concepts of the company.


External person wants to set up delivery business: If an external person finds the brand behind Enchilada Gruppe exciting and is interested in delivery, this demand can also be met with a ghost kitchen.
1500+
Enchilada Gruppe
employees
55
Locations that
use FoodNotify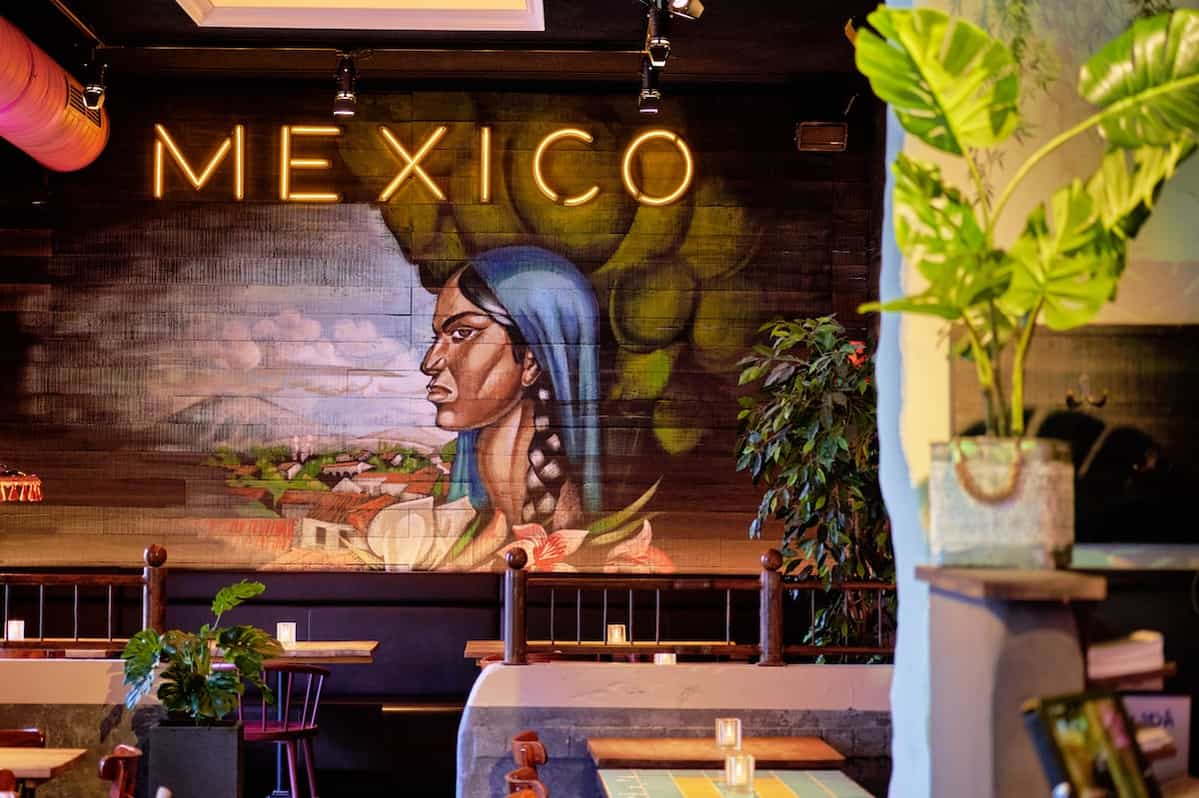 Thumbs up for digitalization
Whether it's ghost kitchen or a traditional restaurant, Enchilada Gruppe relies on digitalization and FoodNotify's solutions to manage processes at all of their locations. Because all of the benefits of the software that the company has in the individual restaurants, the ghost kitchen enjoy as well.
For the company, it is clear that it has chosen the right path by focusing on digitalization for several years. The benefits are particularly apparent for franchise partners, employees, and management. With the help of digital tools, Daniel gains the freedom to develop concepts further, drive them forward strategically and manage them with greater foresight. In addition, valuable resources can be saved, which can instead be invested in optimizing the locations or in supporting the franchisees onsite.
Digitalization enables us to work more effectively and strategically, to look much further into the future, and to counteract the shortage of skilled workers more effectively.
A reliable partner
Melanie and Daniel appreciate the professional cooperation with FoodNotify. That means, for example, they can rely on a team who always tries to help quickly and uses a pragmatic approach. "It's a cooperation that's been on a par from the start. The FoodNotify team has always been there to help with special requests and has always thought and acted in a solution-oriented way," Daniel adds.
More customer stories you might like
RESTAURANT CHAIN
Peter Pane creates magically delicious burgers at its 47 locations in Germany and Austria. Find out here how the company optimally introduced FoodNotify to simplify work processes.
CATERING
Why one of Germany's largest caterers relies on FoodNotify to plan and manage 1000 events per year.
HOTEL
With 29 hotels, Austria Trend Hotels is one of the largest hotel chains in Austria. FoodNotify helps them gain more overview and control.
Ready to write your own success story?
Contact our team now and get to know FoodNotify in a free demo.