INFOGRAPHIC
Surprising Food Waste Facts in the Restaurant Industry
How much food ends up in the garbage worldwide every year? What about the number of wasted food in the restaurant industry? And what can you do to avoid waste in your own business? You can find the answers to these and other questions about food waste in our infographic.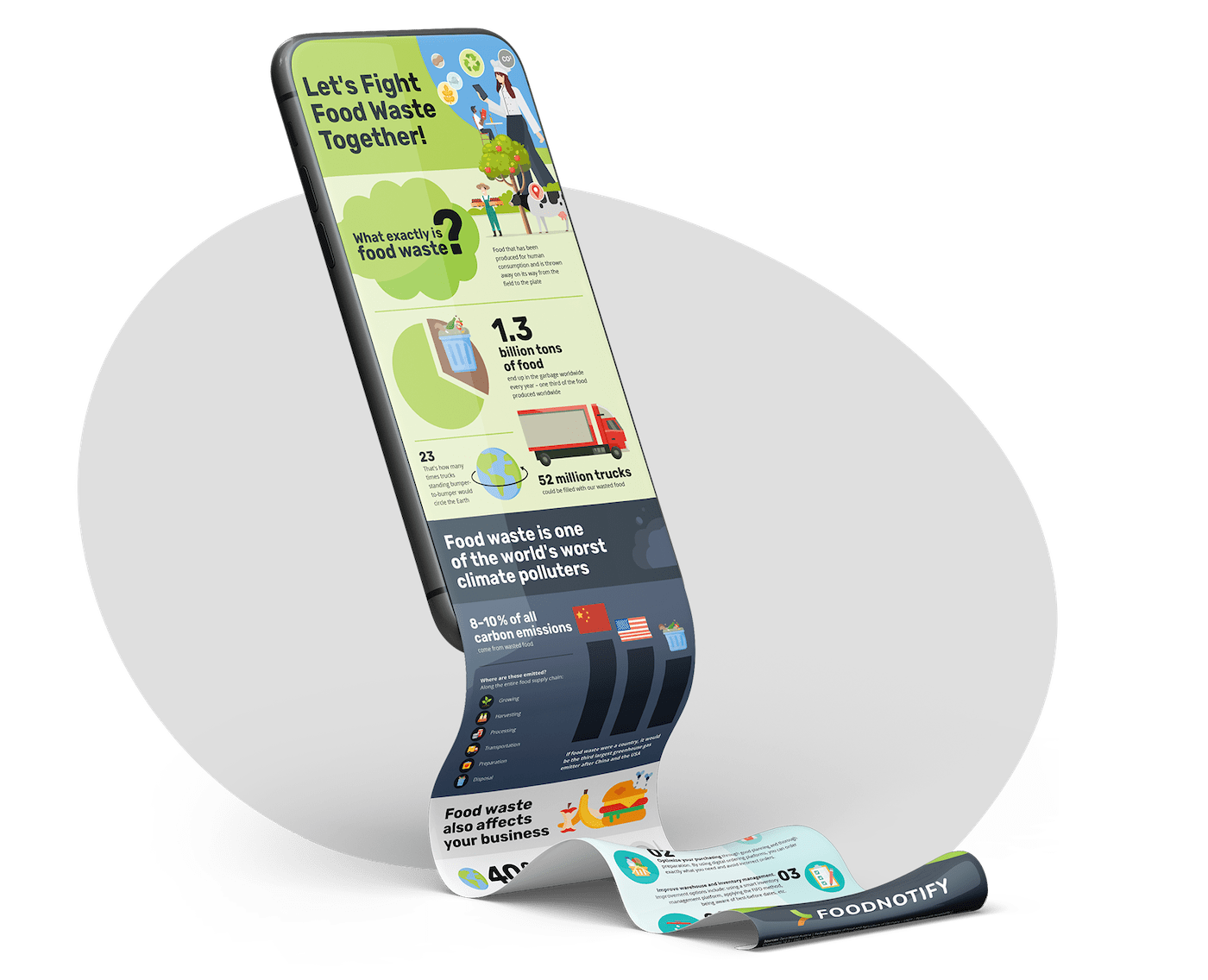 What will you get?
This content is included once you've downloaded the infographic.
Facts to know about food waste
You'll find an overview of food waste facts in the restaurant industry.
From optimized purchasing to recycling to meal preparation – discover our tips to reduce food waste in your business.
We show you how to calculate your food waste costs and how our solutions help in reducing them.
FAQ
Frequently Asked Questions
Is this really free?
Absolutely! We want to share our knowledge with you and are happy if it's helpful for you.
Why do I need to fill out the information requested?
In order for you to gain access to our resources, we ask you to provide a bit of information. You'll be subscribed to our newsletter, which you can cancel at any time. By providing your information, we can always improve our services and offer you relevant content.
What happens with my personal data?
Your personal data will be treated confidentially and will not be passed on to third parties. You can read more about our privacy policy here.
NOT QUITE SURE YET?
Do you know how much you can save with digitalization?
To determine this quickly and conveniently, we have developed a savings calculator. This enables you to recognize the digitalization potential that lies within your business.