CUSTOMER STORY
Good Life Resort Riederalm
"FoodNotify's system is very coherent, and I can use my own products – even down to ordering from farmers and small businesses that don't have an online store."
Andi Herbst, Chef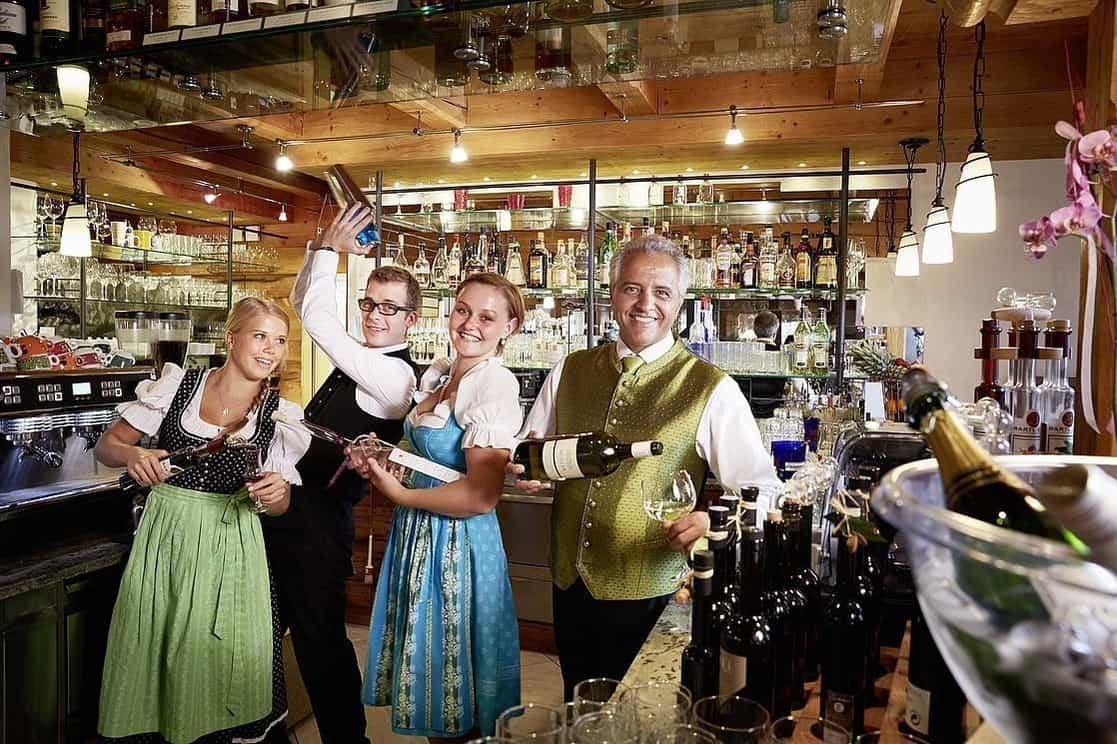 ---

The company
Riederalm is an exclusive, family-run Good Life Resort, where sophisticated guests from all over the world enjoy genuine culinary delights at toque level.
Further information
Gourmet chef Andi Herbst is the executive chef of the Riederalm restaurant. How FoodNotify supports him, or why our tools are so valuable for him, more about that in this interview.
Riederalm uses
Thanks to FoodNotify, Good Life Resort Riederalm Simplifies and Optimizes Its Processes
Can you tell us how your parents got the idea to found Riederalm?
30 years ago, my parents opened the Riederalm as a ski lodge and apres-ski restaurant with 6 apartments. Over the years we became more and more an à la carte restaurant. Since my brother and I also showed interest in gastronomy, we decided to build a hotel under the name Riederalm in 2007. In 2015, it was expanded once again.
When did you join the family business – and what motivated you to do so?
I have been working at Riederalm since 2005, with some interruptions, as I found my calling in top gastronomy (cuisine). So I have been through several positions. Since 2012 I have been a permanent chef at the Riederalm.
To what extent do your positions with Johanna Maier, Andreas Döllerer and Mario Lohninger influence you today?
I learned a lot there, but in retrospect, I have developed my own style. They were important stages, as I had to build up top culinary skills at home first.
What fascinates you about the hospitality industry?
It's great to be so creative, every day is different and a new challenge!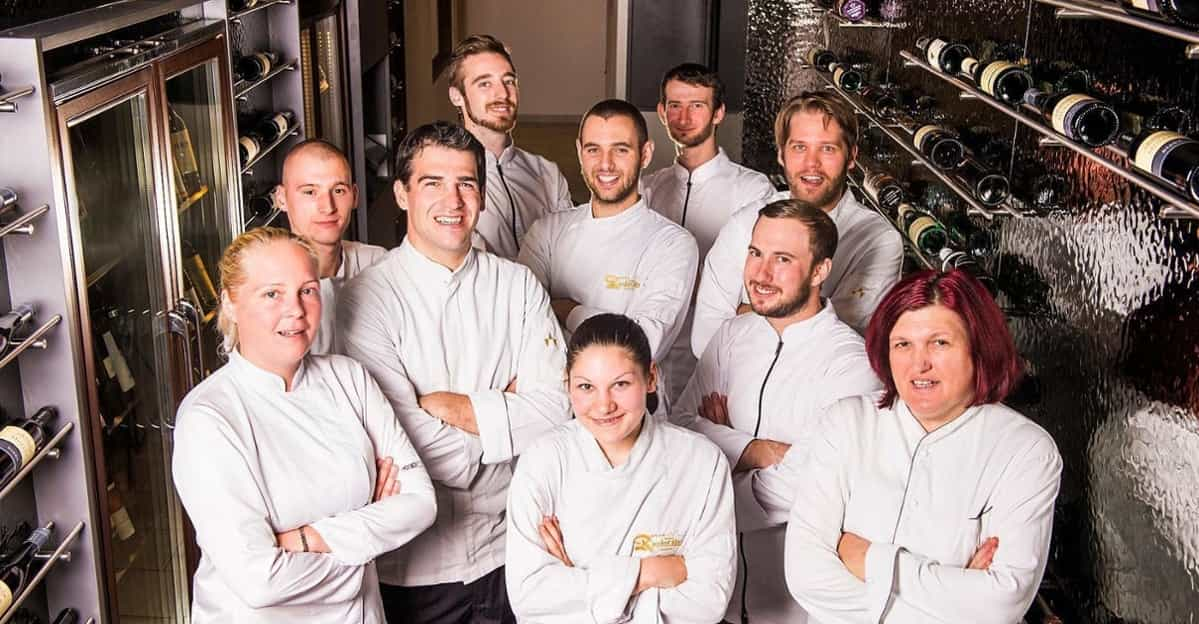 Does your business have a particular gastronomic concept or does it follow a "trend"?
We are a "trend" because we have been practicing the concept of regionality for years. We use the entire "product".
Which 3 important values does Riederalm stand for?
Excellent cuisine, high-quality ambience, family hospitality.
Which success is the biggest for you so far?
The greatest success is the praise of our house guests. We have been able to attract so many regular guests!
What does a successful working day look like for you personally?
When I can be creative and when the guests ask for seconds in the evening.
Are there things that frustrate you in the everyday hospitality business – are there special hurdles, for example?
It's difficult to satisfy everyone with allergies. In addition, some bureaucratic requirements (e.g.: staff regulations, building requirements, allergen regulations) are very time-consuming and burdensome.
FoodNotify's system is very coherent and I can use my own products – even down to ordering from the farmers and small businesses that do not have an online store.
Riederalm operates an à la carte restaurant, wine cellar, bar and gourmet workshop. What are the advantages of FoodNotify linking these parts of the business together?
We are still in the process of integrating all of the products we use into your system. However, the networking already shows: In general, our administrative paths are shorter, articles, data, prices, etc. are much easier to view by all departments and employees, and orders and cost calculations are easier to perform. Your system is not only used by our kitchen, but also by the service department.
1.488
Recipes in
FoodNotify
How does FoodNotify support you with daily administration processes?
Ordering is much easier and retrieving recipes works much faster than before.
Which FoodNotify Tools do you use? What benefits do these tools give you?
We use recipe management, ordering platform, calculation, allergen labeling. For us it saves a significant amount of time, allows for better control and employees can use the given recipes more easily, and therefore better.
How was the transition from analog tools like paper, pen, or phone to FoodNotify's digital tools for you and your staff?
There were initial difficulties because some employees had to get used to digital tools first, but now it works very well!
Does the FoodNotify Ordering Platform simplify your ordering processes – if so, how?
Yes, because now, everything only happens on one central platform. We have a lot of small suppliers – so it makes sense that our orders go through one platform.
Your family business has already received several awards for Riederalm. Is there a particular vision that you are following with your family?
We want to constantly develop and improve the amenities for our guests. However, it is important to us that the warm-heartedness and the family atmosphere remain. In terms of cuisine, we want to stay true to our philosophy and continue to inspire our guests.
Would you recommend FoodNotify to other restaurateurs – if so, why?
Yes, because it saves a lot of time and makes everyday life easier.
If you picture the hospitality industry in 20 years: What would it look like?
The businesses that work well will remain.
More customer stories you might like
HOTEL
With 29 hotels, Austria Trend Hotels is one of the largest hotel chains in Austria. FoodNotify helps them gain more overview and control.
RESTAURANT
POKÉ YOU is a restaurant concept that serves poke bowls. With FoodNotify, POKÉ YOU simplifies recipe management and keeps guests and staff happy.
RESTAURANT
Digital kitchen administration in Berlin's trendy restaurant! Guests can enjoy a unique atmosphere of political history and modern gastronomy.
Ready to write your own success story?
Contact our team now and get to know FoodNotify in a free demo.