CUSTOMER STORY
Miguel's
"I am someone who tries to make his life easier with all kinds of systems."
Miguel Bernis, Owner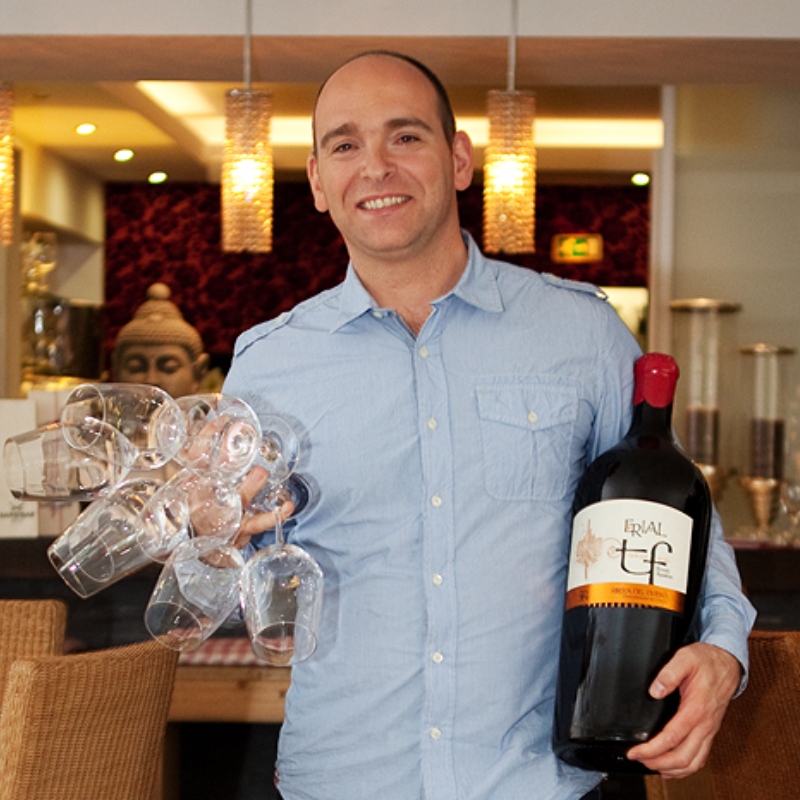 ---

The company
For almost 10 years, Miguel's has been spoiling its guests with Spanish wines and delicious tapas.
Further information
In our interview, we talk to owner Miguel Bernis about his dream of his own restaurant, the benefits of digitalization in the restaurant business, and how it gives him more time for his customers.
Miguel's uses
How Miguel's Is Regaining More Time for Its Guests Thanks to Digitalization with FoodNotify
How would you describe your cuisine (in one word)?
Delicious (laughs).
What are your three favorite tapas?
Dates wrapped in bacon. Pasta with prawns, arugula, tomatoes, garlic, olive oil and chili. Salad with goat cheese (goat cheese, mixed salad with balsamic dressing and a little decoration, with apples and stuff).
What motivated you to open Miguel's?
I have been in the restaurant business for 32 years and have always worked in very good establishments. At some point my old business filed for bankruptcy and from that day on, everything changed. Many, many people came to me, who didn't really know anything about gastronomy, and thought they needed to teach us the simplest things. That's when the stomach aches in the morning started, and the fact that you don't really feel like working. After talking with my wife, we decided to try it ourselves and open Miguel's.
What is a successful day for you?
Of course, when the cash register is balanced. But the main thing is that we have guests who are enthusiastic about us, are happy, are excited to come back, and also when they give us good online ratings. If my guests are 100% satisfied, then that's a successful day for me. In the long run, that's the most important thing, because then you automatically have a lot to do. People talking about our restaurant to their friends has turned out to be our best form of advertisement, and that makes me very happy.
You have 32 years of experience in the hospitality industry: What's the most frustrating part for you?
I'm probably one of the few people who can still say they love the restaurant business. There's always something going on. The only frustrating part for me is when you can't satisfy customers. You can stand on your head and do a handstand, but it doesn't help. Of course, we also have a bad day sometimes, mistakes happen, but we always try to make it right, with a free coffee and dessert, for example. But when a bad review is posted on the Internet the next or same day, I think, "My God, there's another way to go about this." That frustrates me. That's really the only thing.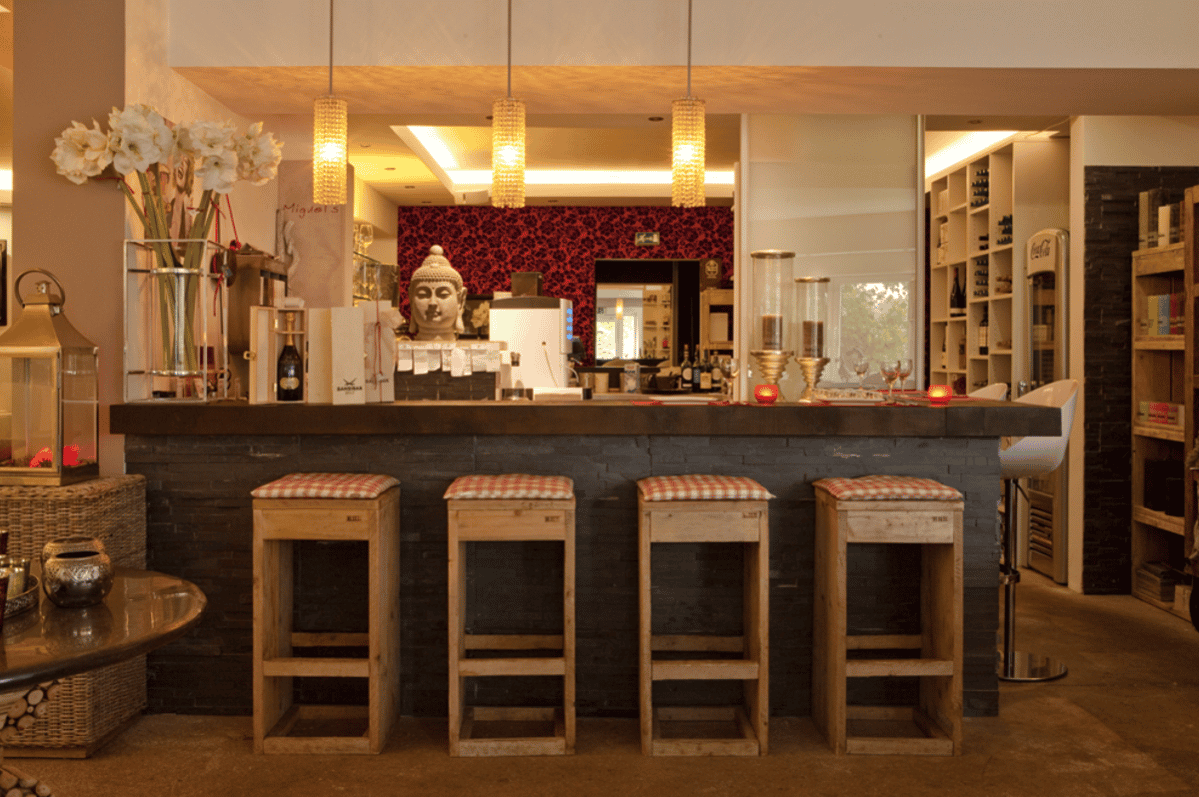 How did you come to be a FoodNotify customer?
I am a person who tries to make life easier with all kinds of systems. I've been to FoodNotify before, looked at it all, but wasn't 100% convinced at the time. Then after searching further and trying all sorts of things, I came back to it. Thanks to the nice phone call and the help of Mr. Stix (note: FoodNotify employee) it was possible to test the system again, I entered the recipes, calculated and it went very easily. Then I got hooked.
What is your work like with FoodNotify?
I find it extremely easy to use. With a lot of other systems, you have to go through a lot of steps until you get to the actual process. That's not the case here at all. We have the markets where we have our products stored. I create a new recipe, type in Russian salad, for example, and the recipe at the bottom. The quantity is calculated immediately, allergens are added – perfect!
I'm a restaurateur, I have to take care of my guests. If I have to deal with a program for ages until I understand it at all, then it's not worth it. FoodNotify is extremely simple, exactly how it should be. For me, it's an absolutely perfect system.
How many of your staff work with FoodNotify?
I actually do it on my own. The chef writes down the ingredients and I type in everything. If the recipe needs to be printed out again, of course it is also operated by the chef or the cooks.
How has digitalization in the restaurant business been for you?
As far as Facebook or these other plattforms are concerned, I'm really behind on the times. But when it comes to making my daily work easier, I'm open to new things and like to try things out. FoodNotify or Lexoffice in the accounting area, or working with POS systems – these are all products that make my work easier and give me more time with guests.
What do you envision when you think of gastronomy in 100 years?
(Laughs) What kind of question is that? I'm happy if I can think about the next five years. Yes, I think gastronomy will certainly change. Hopefully, not to the point where we'll actually only have robots as waiters or cooks. That would be the worst thing ever for me. I think the personal interaction is what makes gastronomy so special.
More customer stories you might like
RESTAURANT
POKÉ YOU is a restaurant concept that serves poke bowls. With FoodNotify, POKÉ YOU simplifies recipe management and keeps guests and staff happy.
GOURMET HOTEL
In the family-run Good Life Resort Riederalm guests enjoy culinary delights prepared by star chefs. FoodNotify assists in simplifying and optimizing the daily processes.
DELIVERY SERVICE
How Vienna's first vegetarian delivery service speeds up internal processes with FoodNotify.
Ready to write your own success story?
Contact our team now and get to know FoodNotify in a free demo.