CUSTOMER STORY
Ständige Vertretung Berlin
"Whether through ordering or calculating – FoodNotify saves us valuable time!"
Frank Uebelherr, Chef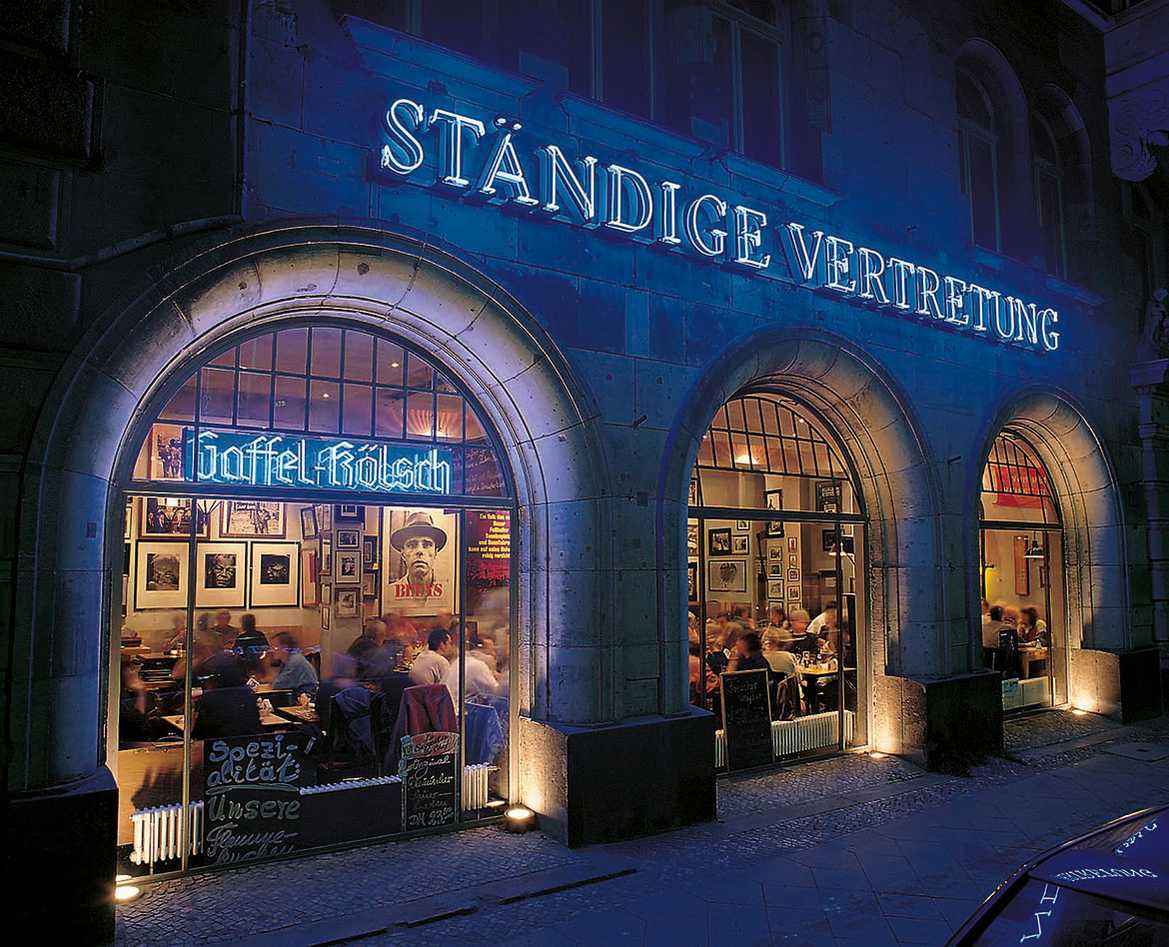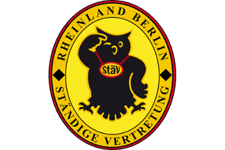 ---

The company
Ständige Vertretung is the political cult venue in Berlin. People from all over the world can enjoy a unique atmosphere of political history and modern gastronomy.
Further information
Whether it is purchasing or calculation – Ständige Vertretung relies on FoodNotify to optimize its operational processes.
Ständige Vertretung uses
Digital Kitchen Administration in Berlin's Trendy Eatery
What does a real gastronomic institution do when it wants to move with the times? It works together with the digitalization experts from FoodNotify – analog administration efforts, such as orders late at night using fax, or hour-long inventories in the cold warehouse, quickly become a thing of the past.
The area around Friedrichsstraße station is one of Berlin's cultural, leisure and shopping hotspots. In a prime location between the Admiralspalast and the Berliner Ensemble, a real institution of the city's gastronomic scene has made itself at home for over 20 years: Ständige Vertretung. Situated directly on the Spree River, the restaurant offers an excellent view of the passing excursion boats – as well as the eventful history of the restaurant. Furnished with newspaper clippings, commemorative articles and photos of politicians, its spacious dining room is a lovely reminder of days past. Moreover, the restaurant's name hints at the former seat of the German government in Bonn. The StäV has long been the cult meeting place for personalities from politics, business, society and culture, as well as for people from all over the world. They enjoy the special atmosphere here with a glass of typical Kölsch beer, with burgers and Berliner Boulette, or with the classic – the "Alt-Kanzlerfilet". A curry sausage with potato salad, the favorite dish of former German Chancellor Gerhard Schröder.
Whether through ordering or calculating – FoodNotify saves us valuable time!
Reducing cost of goods sold, displaying allergens. Young restaurateurs take over with a view to the digital future
In the meantime, Jan Philipp Bubinger and Jörn Peter Brinkmann are managing StäV and carefully modernizing it. In doing so, they also rely on FoodNotify's digital tools. Chef Frank Uebelherr, who uses these tools for daily business, finds them very useful. He has managed to reduce cost of goods sold by 24 %, even during the busy summer months when there is no time for calculations. He can monitor cost of goods sold by all the cooks from any location. Of course, you have to keep track of everything – especially on sunny days, when around 1,500 plates cross the counter. And the additives and allergens? Uebelherr no longer has to worry about those – they're automatically displayed to him by FoodNotify. In addition, he can simply print them on his menus. Provided, of course, that the supplier has entered the product into FoodNotify. If individual prices increase, and therefore change cost of goods sold beyond the limits he has set himself, the chef automatically receives a notification and can react quickly. Uebelherr also uses this for inventory, replacing endless Excel spreadsheets and tedious mental calculations. "However, I'm not yet taking full advantage of everything FoodNotify can do – for example, an ERP system," says the chef. This would also automatically show him which items are missing from the inventory, based on the dishes sold.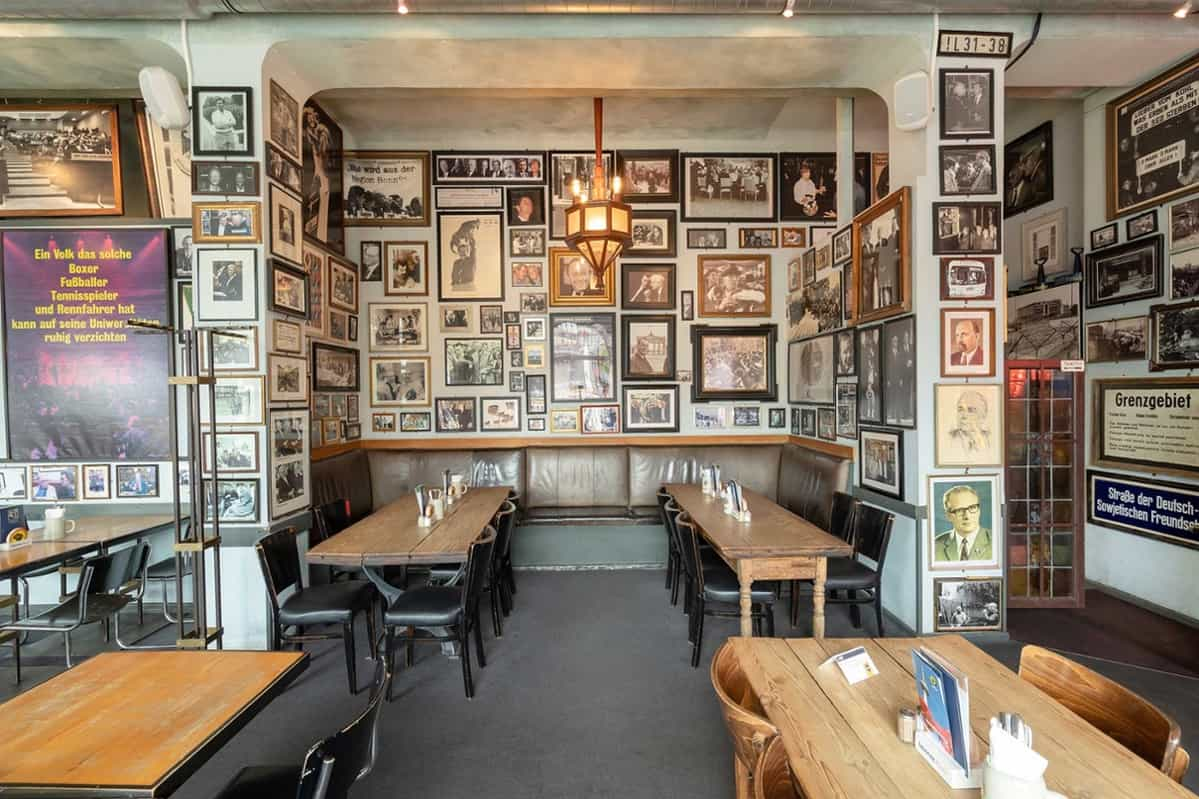 22
Ständige Vertretung
employees
120
Recipes in
FoodNotify
Time is money.
FoodNotify saves both.
Uebelherr estimates that he already saves 5 to 6 hours per week in administrative tasks using FoodNotify's tools. Therefore, in his view, FoodNotify is extremely helpful not only for small cafés and bars, but for large restaurants such as Ständige Vertretung, as well as franchises and hotels. This is also because it simplifies communication among the chefs and offers security when it comes to cost calculation. Uebelherr only finds it a pity that not all German food suppliers work with FoodNotify yet. Some of them have their own systems, which means that not all items are listed on FoodNotify. FoodNotify successfully continues to work on changing this. FoodNotify is more than just an ordering platform, recipe management, ERP system and menu designer: It is an independent platform that connects and synchronizes hospitality businesses, retailers, producers and suppliers. Without passing on data to third parties. Without hidden data transactions. But with high data security, transparency and easy use for all industry participants.
This success story was written with the help of an article by Susanna Glitscher in gastrotel. Gastrotel is Germany's highest-circulation hospitality magazine and one of the most important media sources of information for decision-makers in the German restaurant and hotel industry.
More customer stories you might like
RESTAURANT CHAIN
With over 70 locations, Enchilada Gruppe is one of the largest hospitality companies in Germany and offers numerous culinary concepts. Read here how FoodNotify supports the locations in their daily work.
RESTAURANT
Owner Miguel Bernis talks about the dream of having his own restaurant, the benefits of digitalization in the hospitality industry, and how he gains more time for his guests.
GOURMET HOTEL
In the family-run Good Life Resort Riederalm guests enjoy culinary delights prepared by star chefs. FoodNotify assists in simplifying and optimizing the daily processes.
Ready to write your own success story?
Contact our team now and get to know FoodNotify in a free demo.