Inside FoodNotify
FoodNotify Goes Green: How We Live Sustainability
We show you how we as a company approach the path towards sustainability and what ideas we have developed to achieve this. Read more here.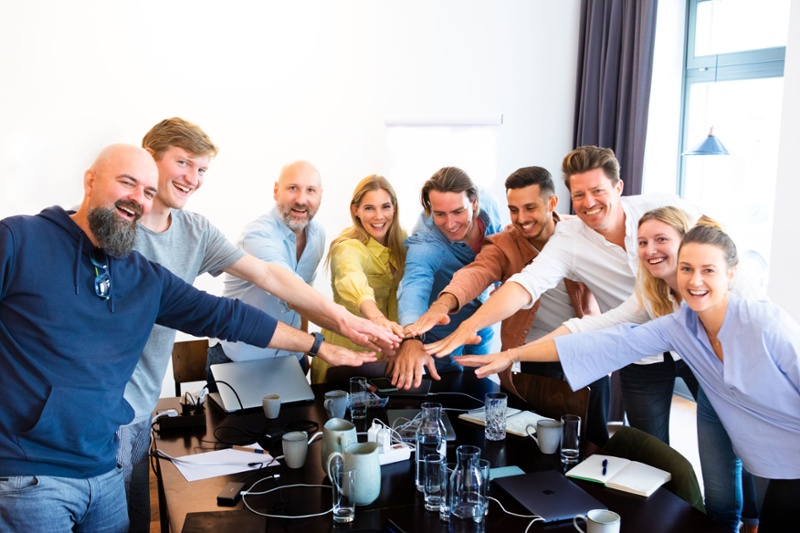 Using reusable shopping bags instead of plastic bags, incorporating vegetarian meals into eating habits, or forgoing the car and using a bicycle. For more and more people, sustainable and environmentally conscious choices are an essential part of their daily life.
We, too, have asked ourselves how we can work together as a team to incorporate sustainability into our company. Because we believe: A sustainable and environmentally conscious lifestyle should not only be lived as an individual, but should also be a central part of a business. For us, this centered on two aspects:
Making a contribution as a company and actively addressing the issues of sustainability, the environment and climate protection.




To offer our customers the possibility to include sustainability and transparency in their own business with the FoodNotify system.
In the following article we would like to show you how we implement these two points. We explain why we are taking the path towards sustainability and what new ideas we are developing in the process.
How we drive digitalization
In 2014, we started our journey with FoodNotify. Back then, the focus was on digital recipes and allergen management for the restaurant industry. Since the beginning, the concept has attracted more and more interest in the hospitality industry. This led to further ideas being developed and implemented.
In 2015, for example, we expanded FoodNotify to include an ordering platform. Two years later, we pushed digitalization in the hospitality industry even further. We created the possibility for restaurateurs to manage all processes related to goods and stock. In addition to these three solutions, our system now also includes a catering software and an analytics module.
But our journey does not end there. We realized that transparency and sustainability were playing an increasingly important role for us. This was primarily driven by the lack of transparency in the origin and production method of food in the hospitality industry. We saw this gap as an opportunity and looked at how we could incorporate this aspect into our software solution.
---
Everyone should be able to decide for themselves whether they want to know more about the food on their plate.
Our idea for a sustainable gastronomy
Basically, we are all about creating a reliable and clean database that starts with the production of the goods and is passed on to the foodservice operation in real time. Through this visible data, it is possible to build end-to-end transparency throughout the supply chain. This ensures digital networking from the field to the plate.
"In the future, we see menus as a tool for storytelling to educate customers and let them actively participate in the decision-making process - eating is no longer just a matter of trust, not like it once was."
Thanks to this transparency, guests in restaurants learn more about the food on their plates: from the origin to allergens, additives and nutritional values to special labels. In addition to the benefits from the consumer's point of view, a sustainable perspective is also coming to the foreground. Information such as the carbon emission consumption of food is made available. Every person thereby knows what is in their food and how sustainable the products contained in it are.
The choice is yours
We are already working on making this transparency and the possibility for a conscious decision about food tangible for restaurateurs, but also for consumers in the future. For example, we are linking the sustainable view, consisting of information on carbon emission consumption, with our recipe management module. Hospitality businesses can see, at a glance, how many carbon emissions were produced during the production of a particular food product. They can not only use this knowledge for their own approach to sustainability, but also offer added value to guests and provide them with this information.
Sustainable living at FoodNotify
When we developed this idea, we made it a point from the very beginning to also deal with sustainability issues internally. It was clear to us that this was the only way to set a good example for our customers.
That's why we explored ways to make ourselves more sustainable and environmentally aware. We looked at how we could work together as a team to contribute to a fair and sustainable future. In the process, we became aware of an Austrian startup called Glacier.
What is Glacier?
The climate start-up from Austria, supports companies on their way to climate neutrality. With Glacier, the carbon footprint of the company and its employees can be calculated. Based on the results, concrete measures are suggested to reduce carbon emissions. The aim is to present climate protection in companies in a simple and understandable way and to create awareness.
To get us started on our journey toward sustainability in the company, we calculated our carbon footprint from the year 2020. We answered questions on emissions in our company from a total of seven categories: from mobility to food to electricity, all climate-relevant aspects were questioned.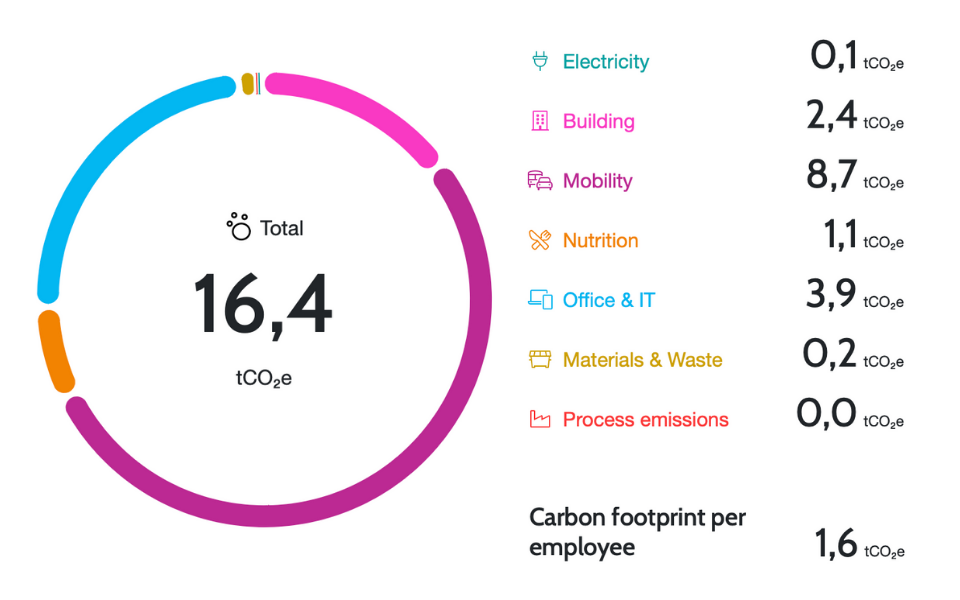 FoodNotify carbon footprint calculated with Glacier
Thanks to the data from Glacier, we learned in which areas we are already well positioned and where we can still improve. For example, in terms of mobility, although we use public transport or the bicycle to get to the office, we took business trips abroad by plane more often than by train.
We are now working together to reduce our carbon emissions in this area by defining specific measures. If possible, we now generally avoid business trips, which can also take place through online meetings. Or we use the train as a transport option for business trips that require our physical presence.
The accurate and transparent disclosure of our consumed carbon emissions has helped us as a team to think more about climate protection and sustainability, thus creating awareness. While we can't reverse past emissions, we can take responsibility and see this as an opportunity to improve.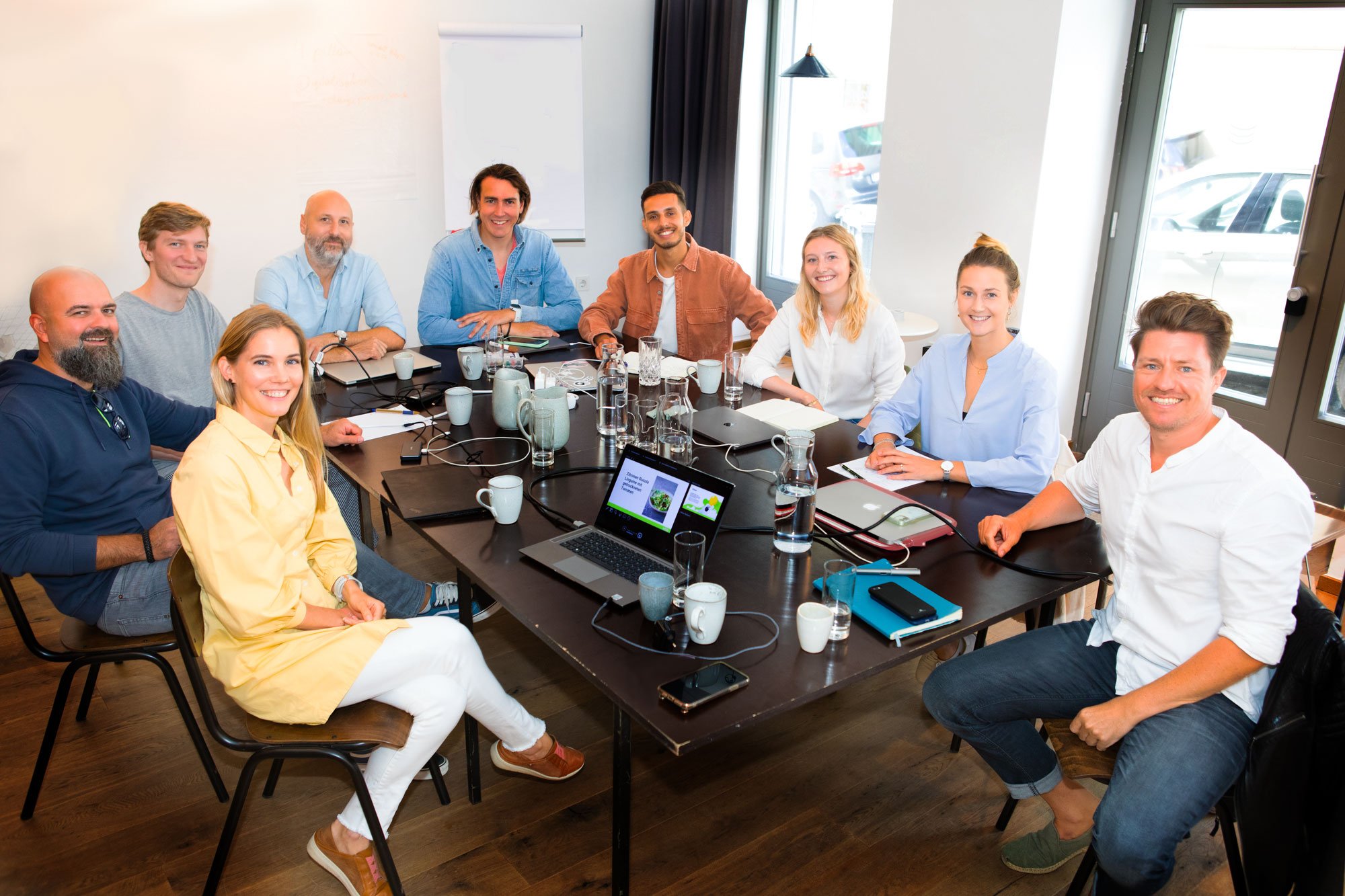 The journey is not over yet
In recent months, we have been rethinking our approach to sustainability and transparency, both internally and externally. Specifically, we have developed ideas to communicate the importance of these aspects to our customers. In order to set a good example, we are now also pursuing a more sustainable and environmentally conscious path internally within the company.
In the future, we will continue to develop and implement our ideas and plans. After all, this is just the beginning of our journey toward transparency and sustainability, and there is still plenty of potential that we can and want to exploit. We will keep you informed about our activities, goals and developments. Stay tuned.