CUSTOMER STORY
Road Stop
"FoodNotify is the right choice for us because their vision fits: young, dynamic, fresh and open to change."
Carsten im Brahm, Managing Director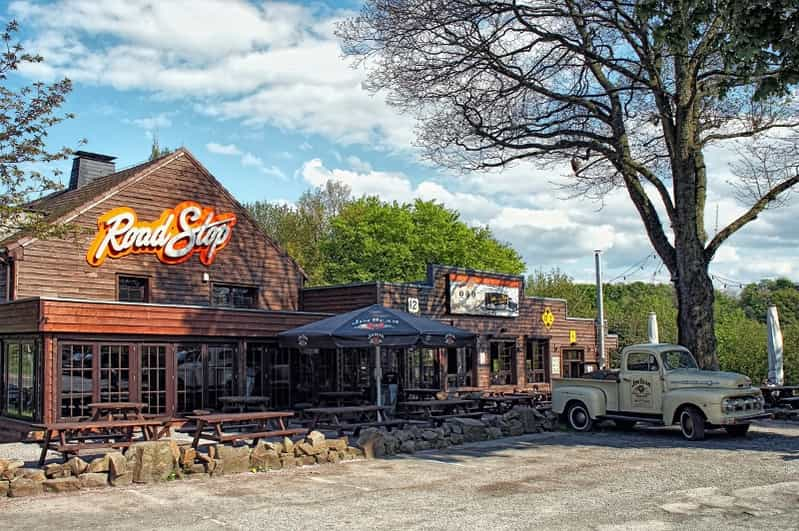 ---

The company
Since 1996, the Road Stop restaurant and motel chain has been offering its guests a little trip to the U.S. at its 5 locations in Germany.
Further information
Together with Hubertus Brand and Volker Kuehnrich, Carsten im Brahm manages Road Stop, where guests of all generations find a mix of original U.S. cuisine and modern motel flair.
Road Stop uses
Road Stop Combines American Tradition with Digitalization
During the COVID-19 crisis, many hospitality businesses introduced new services and made changes. The restaurant and motel chain Road Stop also made most their time and integrated new concepts into its operations, such as opening a pizzeria at its Wuppertal location or acquiring a food truck to bring food and drinks to its guests.
In terms of digitalization, which restaurateurs have increasingly had to address due to COVID-19, Road Stop was already well positioned. That's largely due to the technological and digital affinity of Carsten im Brahm, one of the three general managers of the company. "Nothing will work without digitalization. Therefore, we have strived to be at the forefront and digitalize our company," Carsten explains. His team has therefore been relying on the use of digital tools in various areas, such as personnel management, accounting or the POS system, for some time now.
The latest project the Managing Director addressed was the digitalization regarding ERP. He was looking for a tool with which he could simplify the complex processes as well as create transparency – and this is exactly where FoodNotify becomes involved.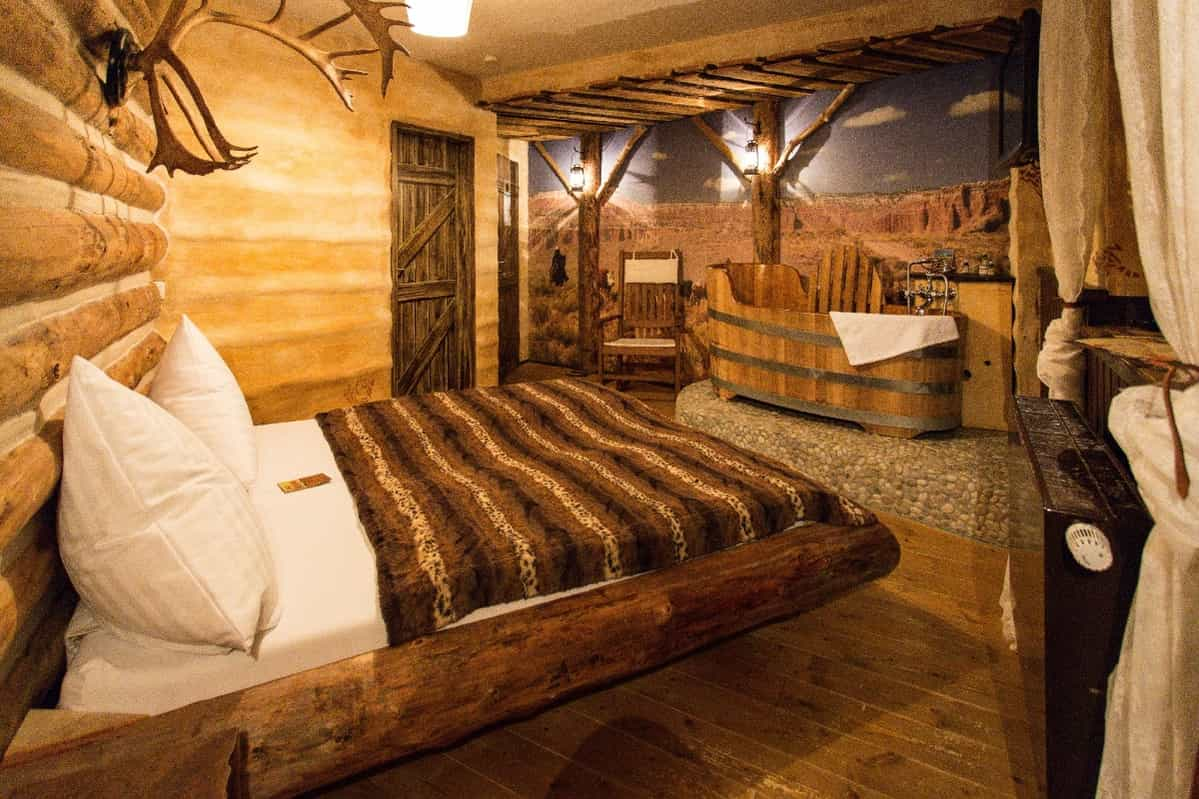 Desire for transparency and simplification
Carsten has been the Managing Director at Road Stop since 2003 and is responsible for accounting, human resources and controlling. Especially in the latter, it was important for Carsten to have a sensible interface to always be up to date with the following points: Which goods are purchased, what is processed, what is sold and what is lost. His main concern was to simplify the complex chain of processes in ERP and create transparency. This also included simplifying the ordering process and inventory.
Essentially, our focus was on three points: a simplification of complex processes, better transparency in the data, and better analysis of the information obtained.
Support for the entire team
In their search for a solution, Carsten and his team studied the market and looked for a tool that would fit their digital infrastructure and meet their ERP management needs. Through recommendations from partners, the team behind Road Stop finally stumbled upon the digitally connected platform FoodNotify.
For more than two years, the restaurant and motel chain has been using FoodNotify to simplify and optimize its ordering processes, recipe management, and overall ERP management. Sensible and thorough data bases have also created the desired transparency. These positive changes in processes were noticed not only by Carsten, but also by his entire team. "Especially in the ordering process, my team and I quickly realized that implementing FoodNotify was worth it. We always have up-to-date order records and have clear order specifications and processes," says Carsten, adding, "This not only makes things easier for my employees, but also gives them immediate confidence."
However, Carsten was also aware that the implementation could not happen overnight. As with every IT project implemented at Road Stop, the conversion to the digital ERP system also required a certain amount of time and resources. For this very reason, Carsten recommends giving it sufficient thought and assigning the project to a specific contact person. "Of course, you have to be aware that the implementation involves work. But in the end, you see that the time and investment have been worth it and that the project is a success," says the Managing Director of Road Stop.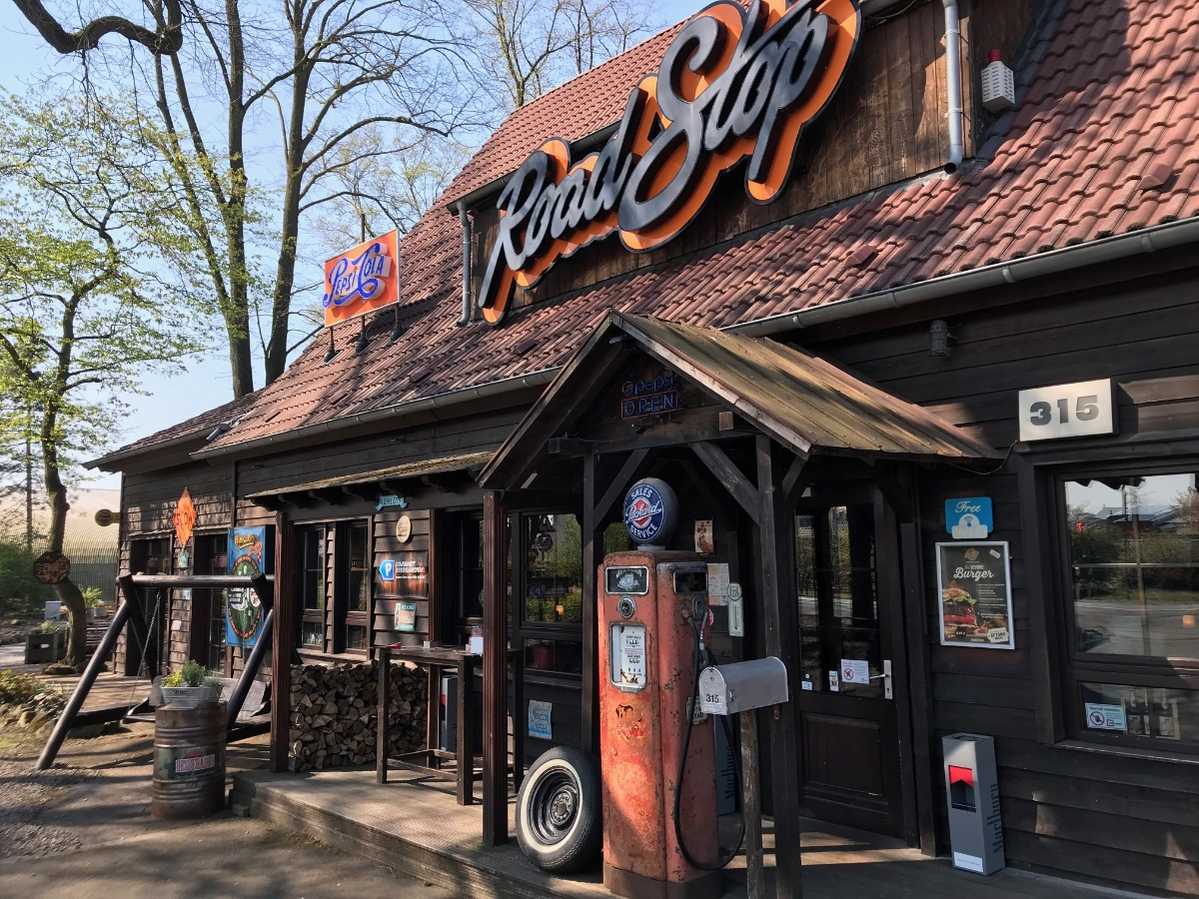 A close collaboration
What Carsten particularly likes about working with FoodNotify is the company's solution-oriented way of thinking and working. He appreciates the fact that there are people, to whom he can always turn, in case of inquiries or requests, who also discuss and respond to them. For the Managing Director of Road Stop, it is also nice to see continuous developments and innovations taking place. He also recognizes this in FoodNotify's vision, which he describes as young, dynamic, fresh and open to change. As a result, Carsten and his team have not only found a digitalization partner, but have also been able to simplify their operational, complex processes and create the desired transparency.
FoodNotify has been an incredibly professional aid to our operation, as it is a versatile tool that provides us with opportunities to optimize all operational processes.
More customer stories you might like
RESTAURANT
With FoodNotify, POKÉ YOU simplifies recipe management and keeps guests and staff happy.
RESTAURANT
Digital kitchen administration in Berlin's trendy restaurant! Guests can enjoy a unique atmosphere of political history and modern gastronomy.
HOTEL
With 29 hotels, Austria Trend Hotels is one of the largest hotel chains in Austria. FoodNotify helps them gain more overview and control.
Ready to write your own success story?
Contact our team now and get to know FoodNotify in a free demo.